Rainbow Tours' Latin America Team Leader Leticia Hennessy-Maia recently embarked on a bucket list trip to Ecuador and the Galapagos Islands. Here she reveals her top five must-visit locations in this wonderful corner of South America…
1. Quito
Quito, Ecuador's capital, is where most travellers arrive as their first port of call.
The historic city boasts an amazing Old Town – protected by UNESCO and filled with cobbled streets, colonial architecture and incredibly ornate churches. The dramatic mountainous backdrop means you should keep your camera handy!
I managed to fit in plenty of Quito's highlights during my visit, including the San Francisco Convent and the golden Church of the Society of Jesus. I would highly recommend taking the journey to the Middle of the World monument, just north of the city. I stayed at the luxurious Casa Gangotena, though one of the best things about Quito is the variety of hotels to suit all budgets, spread across both the old and new parts of the city.
For a one-of-a-kind nature holiday, I'd also recommend a stay in the amazing Cloud Forest, just a few hours west of Quito – Mashpi Lodge (as featured on BBC's Life Beyond the Lobby) is a real treat with exceptional birding opportunities.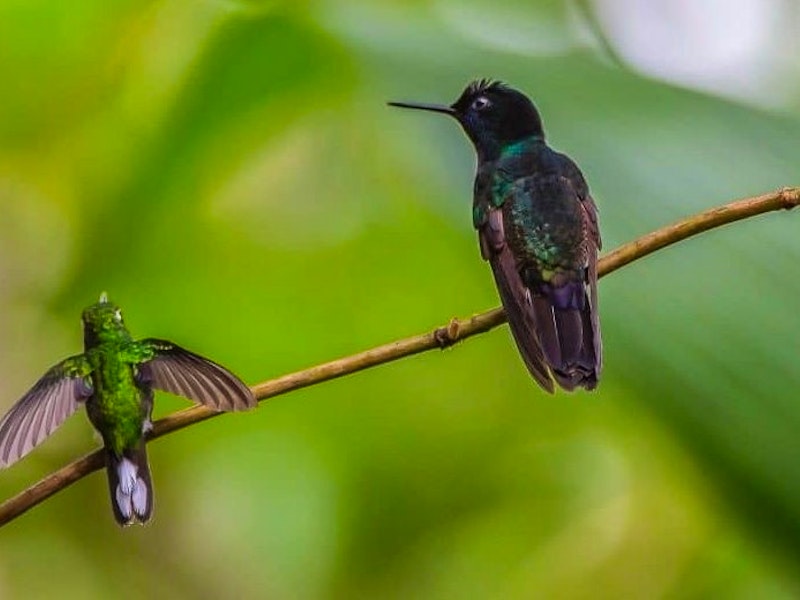 2. The Amazon
After Quito, I flew to the amazing Ecuadorian Amazon – a real bucket list destination.
The Amazon is a fantastic addition to any Ecuador holiday – the rainforest covers almost 125,000 km², and is home to a larger variety of bird species than the whole of North America.
I flew to the town of El Coca and then travelled by boat, on foot and by canoe to the lovely Sacha Lodge. The guides were very knowledgeable and by the end of my stay I felt I'd truly discovered the secrets of the authentic Amazon.
There are two fantastic ways to experience the Amazon:
board a river cruise and explore somewhere new each day, or
settle down in one of the fantastic jungle lodges to be perfectly placed to wander nature trails and treetop canopies.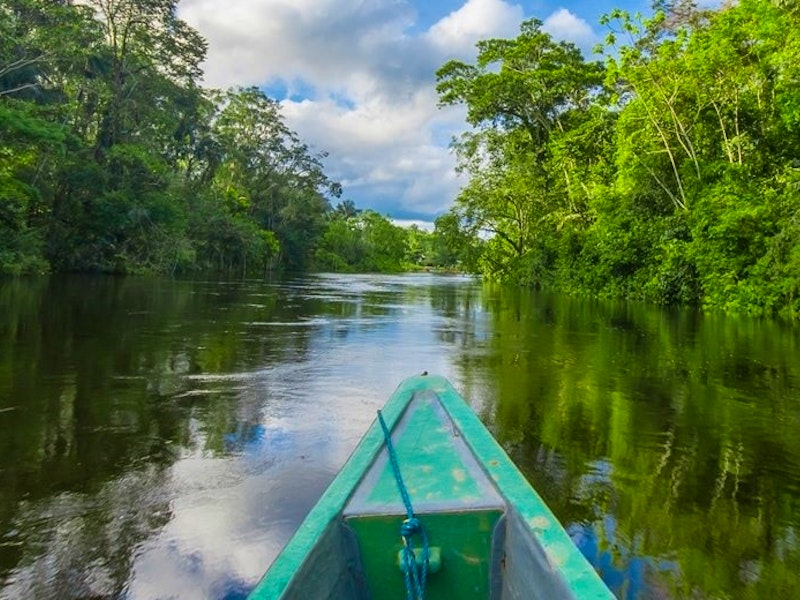 3. Galapagos
If you're in this area of Latin America, the Galapagos Islands is truly unmissable.
Visitors can choose between cruising or staying on terra firma for a land-based adventure. Galapagos cruising vessels come in a variety of sizes, with different board classes and itinerary lengths; I stayed on the luxurious MV Origin for my cruise. I had a fantastic on board experience, with great service and lots of comfortable amenities.
A Galapagos cruise is a proper adventure – I visited several islands, each with unique and untouched wildlife and got to see the diverse landscapes and cultures up close. Treks and walks allow visitors to explore, spot wildlife from Zodiacs, or even go snorkelling.
For me, one of the highlights of my trip was swimming with a sealion and a giant sea turtle who were playing in the water.
Staying on land, in one of the many wonderful Galapagos lodges, is a great way to get a more in-depth understanding of each island. The main lodges are located on Santa Cruz, Isabela and San Cristobal. I stayed at
Scalesia Lodge on Isabela
; from the lodge, I took a bike ride amongst the giant tortoises, went cave exploring, trekked to the world's second-largest volcanic crater and found countless fantastic vantage points for spectacular views.
Being land-based means you have more time to explore surrounding islands in depth, while cruises mean you get to see more of the islands on one holiday. I loved combining the two, and would recommend enjoying a Galapagos cruise and then spending a couple of nights on land.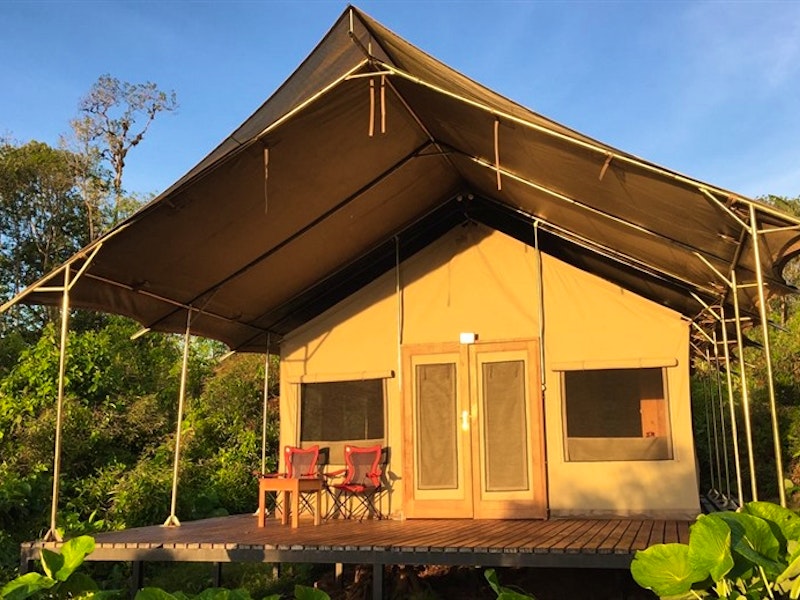 4. Guayaquil
I spent a night in the Pacific port city of Guayaquil, renowned as the gateway to the Galapagos. Guayquil is often overlooked as a holiday destination and is sometimes simply thought of as a jumping off point for other places, but I was utterly captivated by the beautiful city.
I stayed at the 19th century Hotel Del Parque, a five-star boutique property located amongst botanical gardens. During my fleeting visit here I fell in love with the city's charm.
I was lucky enough to enjoy a truly fantastic time at a bean-to-bar cocoa experience and chocolate tasting session – cacao is one of Ecuador's biggest exports.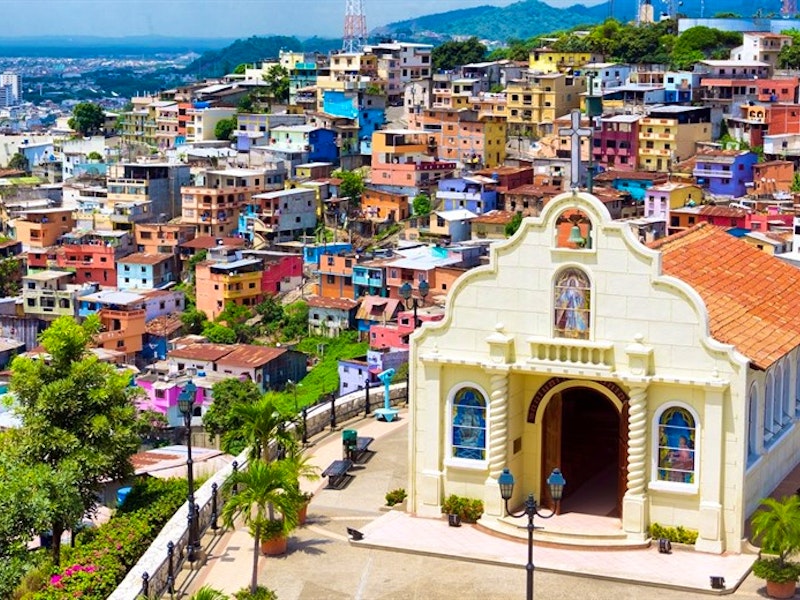 5. Otavalo
I finished my trip at the beautiful
Hacienda Zuleta
, just outside
Otavalo
in the Andean Highlands north of Quito.
This was undoubtedly one of the highlights of my trip and was the perfect conclusion to it.
The landscape is stunning and Zuleta is set against a backdrop of striking volcanoes.
While here, I went on some amazingly picturesque hikes and bike rides, tried my hand at a local cooking class and learned about the lodge's fantastic condor rehabilitation project.
This area is a must for any keen horseback riders too.
I loved my stay in Otavalo because I gained a real insight into the local way of life, the rich cultural heritage and traditions dating back centuries that live on here. The surrounding countryside of soaring mountain landscapes, towering Andean peaks, shimmering lakes and charming villages must be seen to be believed.
Unfortunately on this trip I didn't have time to visit the famous Avenue of the Volcanoes or take the Devil's Nose train ride… but that just gives me an excuse to go back!