In the know: Costa Rica
We're proud to be the experts in Costa Rica. BA's direct flight route from London to San Jose has been connecting the UK to the greenest country in Central America (in both lush vegetation and clean energy) for almost a year now but our enthusiasm for this country is still as great as it ever has been. If you're planning a trip (and if you're not, you should be) then look no further, we've got everything you need to know before you go. From where and when to go, to what can see or do, Emma Brisdion has got your Costa Rica holiday covered.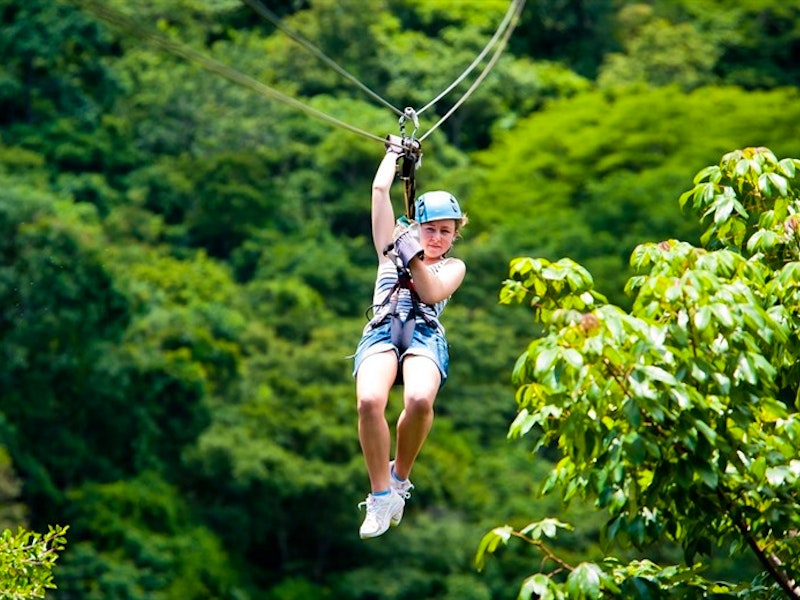 TRAVEL KNOWHOW
Flight Time: Fly direct in under 12 hours from London Gatwick to San José with British Airways.
Capital city: San José
Currency: Costa Rican Colón
Official Language: Spanish
Population: 5.1 million
Time Zone: GMT -6 Hours
Visas: British passport holders do not require visas to enter Costa Rica, though if you fly via the US the ESTA will be compulsory.
WHEN TO GO
The Dry Season: Between December and April, the summer rains subside and the warm winter sunshine arrives. In November the rains have just finished, leaving the country green and refreshed.
The Rainy Season: Central America's long rainy season begins in May and continues through to October, but tends to be characterised by bright, sunny mornings and afternoon showers. The remote southern regions, including Corcovado National Park on the Osa Peninsula, become difficult to reach and close down during the wettest months.
The Wettest Months: September and October
The Hottest Months: March and April
Rainbow Tours Recommend: Visit during 'veranillo' – Costa Rica's 'mini summer'. During the rainy season, July is not nearly as wet as the other summer months.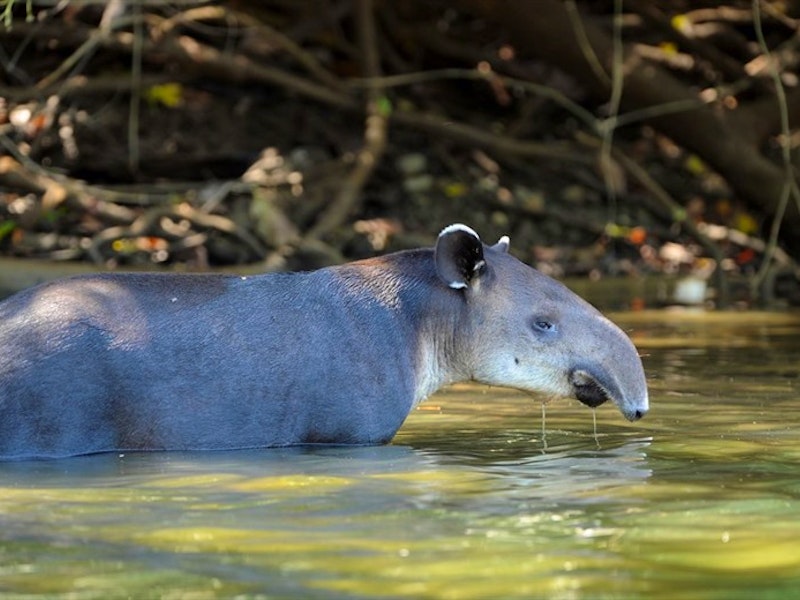 Tapir:
Despite actually being closely related to horses, these jungle-dwelling herbivores resemble pigs with a miniature elephant trunk. Tapir use their prehensile snout to strip leaves from branches and pluck fruit from bushes or short trees in forest habitats. Visit one of the country's largest protected populations in Corcovado National Park. 
Three-Toed Sloth:
Three Toes, a supply of green leaves and a relaxed attitude towards life are all these sloths need. Though Costa Rica's easy-going mascots often hang out in the cloud forests, slowly munching their way through the upper tree canopy, these tree-living mammals are found widely across the country and are very easy to spot.
Red-eyed Tree Frog:
The characteristic eyes and orange feet of these vibrant green amphibians, designed to put off predators, make the red-eyed tree frog a must-see in the rainforest. Often found clinging to the underside of leaves in Costa Rica's northern and Caribbean regions, pay these colourful critters a visit in the Arenal Volcano and Tortuguero National Parks.
Resplendent Quetzal:
With its iridescent emerald and ruby plumage, and elegant twin tail feathers, this member of the trogon bird family has long held its reputation as one of Costa Rica's most beautiful birds. Scour the tree canopies of the Monteverde Cloud Forest during the nesting season – February through to May – for a glimpse.
Turtles:
Costa Rica's beaches provide important nesting habitats for a variety of turtle species. Green turtles nest from June to October in Tortuguero. Leatherback turtles nest on the Caribbean coast from March to July and the on the Pacific coast from September to March. Olive ridley turtles nest year-round on the Pacific beaches, though most frequently between July and November. Turtle hatchings tend to occur between one and two months later, depending on the species. Speak to a Rainbow Tours Specialist about timing your holiday for a turtle experience.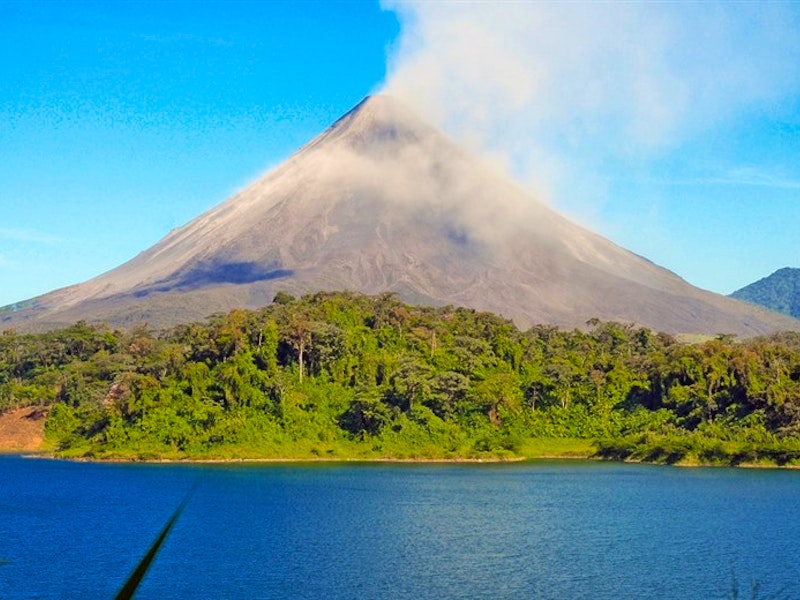 San José: Sat on a plateau in the Central Valley Region, San José's smattering of Spanish colonial architecture is overlooked by volcanoes to the north and the Talamanca Mountains to the south. The capital of Costa Rica now benefits from BA's first direct flight route, connecting it with London Heathrow three times a week in high season.
Manuel Antonio National Park: Located just a few hours from San José, hiking trails crisscross this park, where luscious rainforest - home to three-toed sloth and hundreds of bird species - descends to long stretches of white sand beaches.
Monteverde Cloud Forest: This mountainous region of emerald cloud forest boasts an astounding level of biodiversity. Resplendent quetzal can be spotted and monkeys hang from branches. Intrepid travellers can zip-line through the misty treetops.
Arenal Volcano National Park: Arenal Volcano is one of Costa Rica's most-snapped sights. The fertile lowlands surrounding this dormant stratovolcano are home to natural waterfalls, mountains for hiking and rivers ready to be rafted.
Corcovado National Park: This park protects the rainforest of the Osa Peninsula and contains some of Costa Rica's most deluxe wilderness lodges. Corcovado is perfect for adventurous travellers. Spot tapir, Scarlet macaw and sloth in the pristine forest, whilst whales and dolphin can be seen in the surrounding waters.
Tortuguero National Park: Each year between July and October, this park is one of the most important nesting sites in the world for Green sea turtles. It also protects the surrounding forests, canals and lagoons that are home to alligators and iguanas.
Central Valley: The climate in the valley is milder and less humid than the coasts. A number of attractions are on its doorstep, including the Poas Volcano and La Paz Waterfalls and local coffee regions.
Tamarindo: Widely known for its status as Costa Rica's premier surf hangout, Tamarindo is the most developed beach resort on the Guanacaste Coast. Between October and March, visit the beaches of nearby Las Baulas National Marine Park to watch endangered Leatherback turtles nesting after the sun sets.
Nicoya Peninsula: The northern peninsula boasts some of Costa Rica's most magnificent beaches. Sun-worshippers love the vast expanses of golden sands, lapped by the azure waters, while thrill-seekers can set out to surf the Pacific swell or hike through the lush forest that hugs the coastline.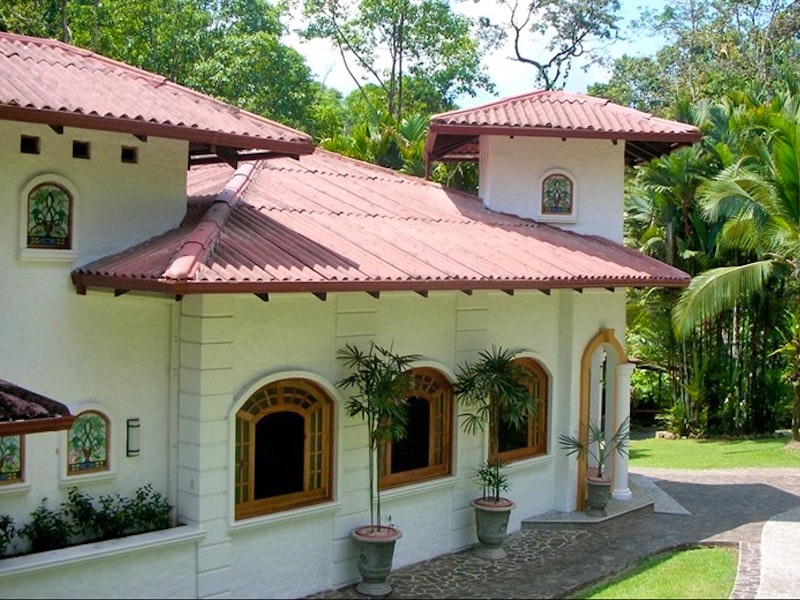 Sustainable Wildlife Tour 
Costa Rica's major draw is its extraordinary native wildlife. On this 13-day tailor-made tour, stay at responsibly managed properties as you visit national parks. Explore the Central Valley from boutique eco-hotel Finca Rosa Blanca on a Rainforest Alliance-certified sustainable coffee plantation before watching hummingbirds dart through the Monteverde Cloud Forest with a naturalist guide. Stay at luxurious Arenas Del Mar in Manuel Antonio National Park –awarded a 'Five Leaf' sustainability award – to search for capuchin monkeys and explore the Osa Peninsula from Casa Corcovado Jungle Lodge.
COMBINE COSTA RICA WITH...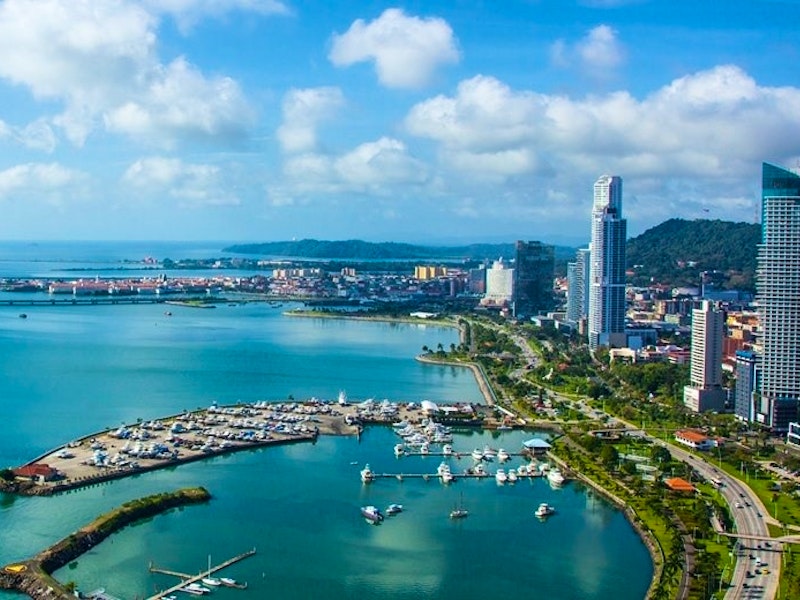 COSTA RICA & PANAMA
Combine a trip to Costa Rica with a visit to its southerly neighbour, Panama. Here, spend a few days where you'll tour flashy, skyscraper-dominated Panama City and stroll through the historic district of Casco Viejo. Sail under the Bridge of the Americas to explore 80km of the Panama Canal before flying to San José in search of Costa Rica's pristine rainforest and Pacific beaches.
Click to find out more about Rainbow Tours' 13-day Highlights of Cota Rica & Panama tailor-made tour.