Lake Manyara Tree Lodge is an intimate and exclusive lodge, and the only one inside northern Tanzania's small but incredibly diverse Lake Manyara National Park. The guided nature walks, escorted by Maasai 'askaris', are a particular highlight of a safari at &Beyond's Tanzanian lodge.
Set in the heart of a mahogany forest, Lake Manyara Tree Lodge is located near the remote south-western shores of Lake Manyara. The park stands at the base of the Great Rift Valley escarpment and is known for its beauty and its rich wildlife, excellent for viewing elephant, lion, impressive herds of buffalo and exceptional birdlife.
The lodge offers privacy and an intimate experience of the bush in cool, leafy surroundings. The ten spacious, stilted tree-houses are built of timber and palm fronds (makuti) and set in the boughs of mahogany trees. The stylish, understated interiors are decorated in neutral colours and have comfortable indoor lounge areas and private game-viewing deck overlooking the forest. Each suite has an outdoor shower, bath and double hand-basins. The lodge provides &Beyond's classic Tanzanian butler service.
The guest areas are cosy and comfortable, and overlook a forest boma. The crafts shop is a showcase for signature community craftwork. There is also a secluded pool.
Delicious, inventive food is prepared in wood-fired ovens in the interactive kitchen. Meals are served in the sala (covered deck) or in the candlelit boma; or you can have your lunch and dinner on your private deck. Picnic lunches and breakfasts may be served at the lake shore.
Activities include morning and afternoon game-drives in open 4x4 safari vehicles with experienced guides - even the transfer from the airstrip is a scenic game drive. The team of rangers at Lake Manyara Tree Lodge is one of &Beyond's finest, and has extensive experience and in-depth knowledge of the national park. They are all expert and passionate birders, too. At Lake Manyara Tree Lodge, Maasai 'askaris' escort guests along a perennial river down to the lakeshore on guided interpretive nature walks and an up-close experience of the flora and fauna. Night game drives are also available.
Six different, distinct ecosystems provide ideal habitats for Lake Manyara's diverse inhabitants. The vertical rock faces of the Rift Valley wall are colonised by aloes and other succulents, while baobab and terminalia grow on the lower slopes where huge African rock python dwell among the boulders and ambush prey such as Klipspringer. Near the entrance of the park, sweet fresh water seeps from the Rift Valley wall into rivulets and streams supporting the verdant groundwater forests of evergreen mahogany and ficus trees. Manyara is renowned for its tree-climbing lions, which may be seen resting in favoured spots. The acacia woodland, dominated by spectacular umbrella thorn, tamarind tree and desert date, provides excellent habitat for the great pachyderms, giraffe, zebra, antelope and troops of up to 200 Olive baboon. The floodplains fringing the lake expand and contract with the level of the lake. Here buffalo bulls with enormous horns wallow in the shallows, and hippos are regularly seen. Small numbers of Heck's wildebeest favour the stands of fever trees and ivory palms that fringe the soda-rich Lake Manyara. Leopard and Cape clawless otter are occasionally encountered.
A remarkable 387 bird species have been recorded within Lake Manyara National Park. Over a million lesser flamingos may congregate on the lake. Great numbers of white pelican, pink-backed pelican, greater flamingo and yellow-billed stork are seasonal visitors. Birds of prey - an astonishing 46 species - include Ruppell's griffon, Egyptian vulture, palmnut vulture, crowned eagle, martial eagle and peregrine falcon. Vociferous silvery-cheeked hornbills inhabit evergreen forest and southern ground hornbills stalk open woodland in family groups. Among the more colourful bush birds are Fischer's lovebird, blue-naped mousebird, grey-headed kingfisher, Abyssinian scimitarbill, red-and-yellow barbet and Peters' twinspot.
Most guests fly into Lake Manyara airstrip from Arusha. From the airstrip, it is a 30- minute drive to the park gates and then a scenic two to three hour game drive through the park to the lodge. You can also travel to Lake Manyara Tree Lodge as part of a private drive-in safari guide, with your own guide and vehicle.
All of our holidays are tailor-made to your requirements by an expert Travel Specialist
Tours staying at this accommodation
Your holiday begins as soon as you board your business class flight with Kenya Airways to Nairobi and on to Arusha. This luxurious holiday is the perfect way to mark a special occasion and celebrate in style. Spend seven nights spotting incredible wildlife on a luxury safari in northern Tanzania, including the open plains of the Serengeti, Lake Manyara and spectacular Ngorongoro Crater.Follow this...
Responsible Travel
Lake Manyara Tree Lodge has developed close ties with the local Mayoca community, and made a significant contribution towards improving their prosperity and living conditions. Investments include a 10-bed clinic, nurses' accommodation and the Positive Health programme, as well as AIDS education. The lodge has built a fully equipped classroom and teachers houses and supplied desks. With the support of guests, the foundation has sponsored six secondary school scholarships. The lodge buys its supplies and building materials from the community and installed solar equipment.
Kids On Safari
Children are welcome at Lake Manyara Tree Lodge and an extra bed can be provided for a child under 11 sharing a tree-house. While children under five cannot participate in the regular game drives, Planet Manager activity books and special programmes can be compiled. Children aged 6 - 11 years can join the game drives at the discretion of the camp manager or ranger. Children's meals can be arranged and child minders are available, at additional cost.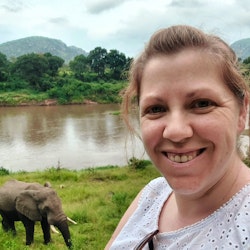 Nikki Lynas
All of our holidays are tailor-made to your requirements by an expert Travel Specialist
Why Choose Us?
Passionate travel experts
We've been leading wildlife travel since our first South Africa tours over 25 years ago

Our Travel Specialists have lived in their specialist area for years

We work with local guides to immerse you deeper in our diverse range of experiences
Personal & tailor-made
You'll speak to your own expert who'll share their first-hand knowledge

We'll make your itinerary seamless with 24/7 emergency contact available

Your Travel Specialist will listen to ensure you have the best chance of seeing the wildlife you love
Responsible by nature
We take care to actively contribute to the conservation of environments we visit

For select countries, we make a charitable donation on your behalf when you make your booking

We've partnered with conservation experts and NGOs to curate responsible tours
For the latest travel advice from the Foreign, Commonwealth and Development Office check www.gov.uk/travelaware