As a born and bred South African living in the UK, making a trip home to South Africa each year is always a travel highlight for me. It's even more special when I'm visiting my home province of Kwazulu-Natal. I may be a little biased… but let me tell you why!
Kwazulu-Natal has a relaxed and casual vibe where shorts and flip flops are welcome, no matter what the season. It is a melting pot of cultures and the people here are friendly and unpretentious. The scenery is incredibly beautiful and diverse, with so much on offer. Look one way and you'll see rolling hills of sugar cane fields and beehive rural huts on the coast. Then there are the Big Five safari reserves, stunning sandy beaches ideal for swimming, majestic mountains for walking and hiking, historical battlefields and even a coastal World Heritage Site.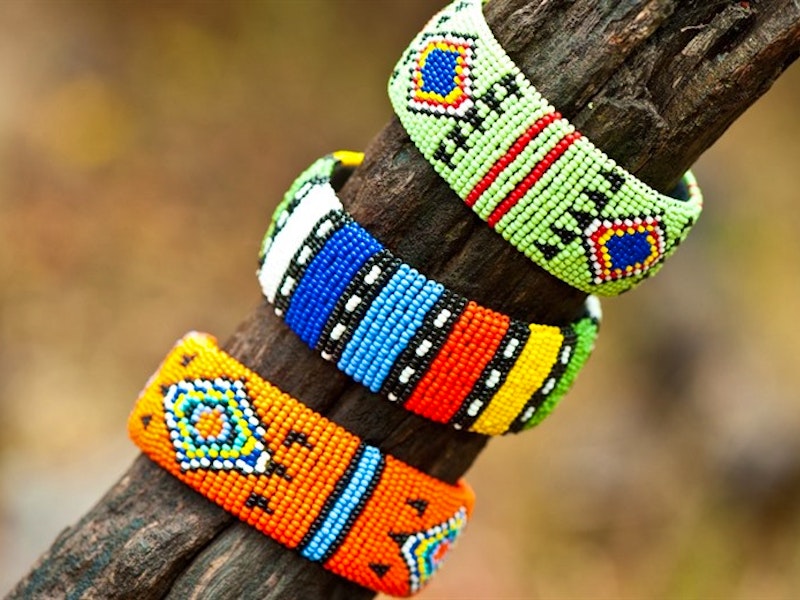 For travellers looking for culture, the province is a real melting pot. This area was originally home to the Zulu people, which means that there is an abundance of beadwork and basketry and rural architecture to discover. The cuisine in the province is heavily influenced by the Indian community who are known for their curries and the famous 'Bunny Chow'. A traditional braai (or barbecue) is also never far off any menu!
Reach Kwazulu-Natal via King Shaka International Airport near Durban. British Airways now offers direct flights to the province, so what are you waiting for?! Once you're here, the road system is very good and easy to drive. So, to offer flexibility and keep costs down, I highly recommend a self-drive itinerary.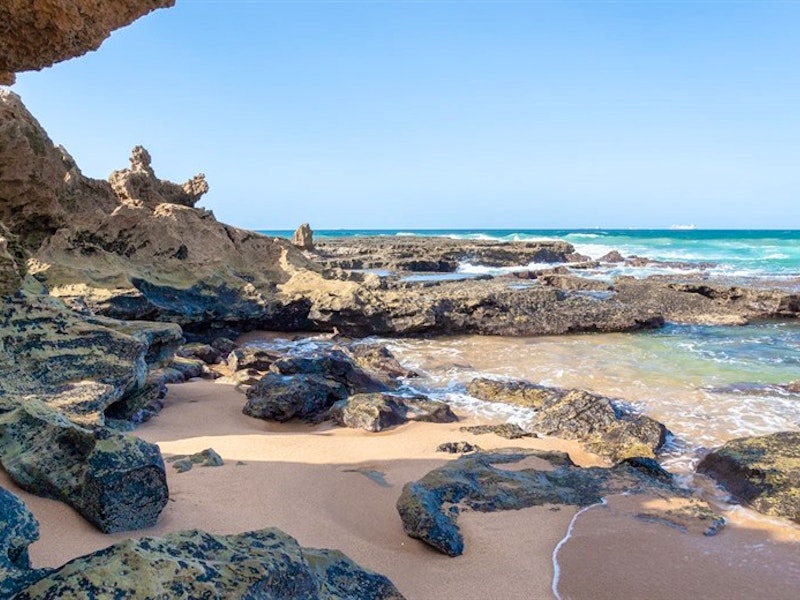 Thanks to a location on South Africa's east coast, the weather here is sub-tropical with mild winters and hot humid summers – making it an ideal year-round option. It's even possible to take a dip in the warmer ocean during the winter months of June to August, which is usually not an option for other parts of the country at that time of year.
Kwazulu-Natal has options for families, honeymooners, and couples young and old, and accommodation choices to suit all budgets. There are some amazing places to stay in the province, whether you fancy a charming guesthouse, boutique hotel, country estate, safari lodge, tented camp, or even a quirky house boat.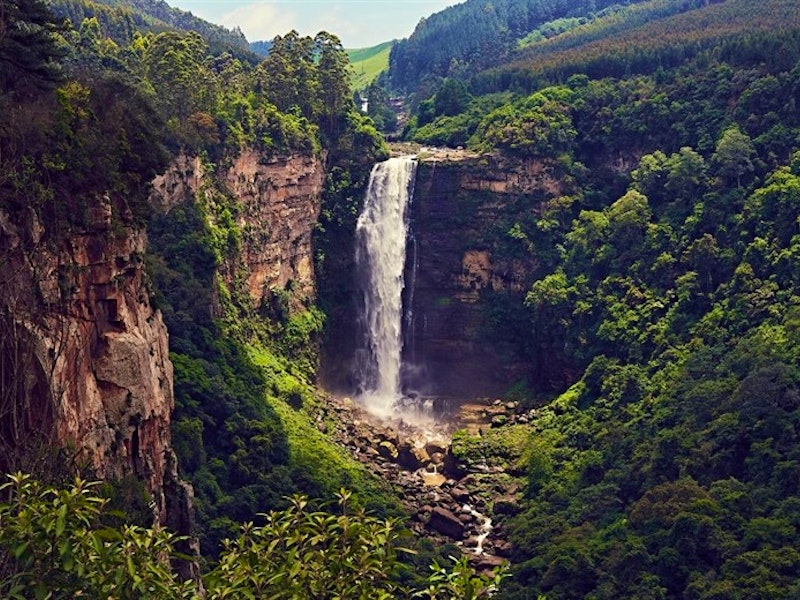 The Kwazulu-Natal Midlands, with its quaint guesthouses, farmstalls and a sculpture that marks the spot where Nelson Mandela was captured, is also home to one of South Africa's most amazing ziplines at the Karkloof Gorge. So, if you're an adventure-seeker or adrenaline junkie make sure to make a stop here!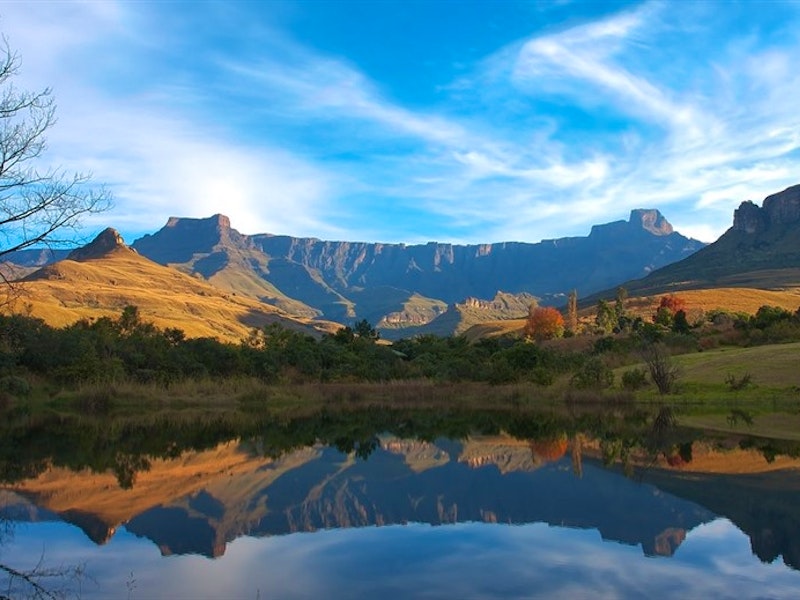 Looking for a good photo spot? The Drakensberg Mountains offer magnificent scenery, and this is one of my favourite places for walking, hiking, and horse riding.
The Battlefields, even if you are not a history buff, are a must on any Kwazulu-Natal itinerary. The guides are amazing storytellers and really bring the tales of the Anglo-Boer and Anglo-Zulu wars to life. No one has ever left with a dry eye, so pack Kleenex!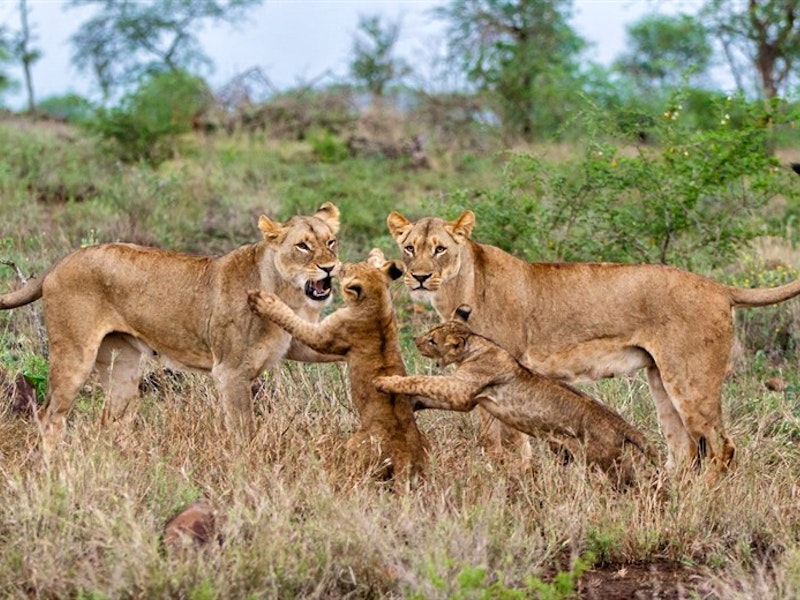 Unsurprisingly, the safari experience is very special, with the province boasting a range of Big Five reserves. Smaller, more intimate lodges are the way to go to ensure a more personalised and hands-on experience.
The iSimangaliso Wetland Park situated on the coast is a world heritage site and runs up much of the northern coast of Kwazulu-Natal. It has rich biodiversity, unique ecosystems and natural beauty all occurring in a relatively small area. Cruising and kayaking on the lake, scuba diving and snorkelling in the ocean and taking a beach safari (including whale watching and turtle tracking) are all highlights.
My suggestions above all pull together to form an interesting and unique itinerary filled with variety that shows you some of the best this unique province has to offer. I would recommend spending one to two weeks here to really make the most of it. You could visit as part of a more extensive South Africa itinerary, but (partial as I am!) I think Kwazulu-Natal is well worth a visit all on its own!