Rainbow Tours' Travel Specialist, Sarah Frankish, discovers why Costa Rica is known as the eco-tourism capital of Central America.
Sustainable Tourism in Corcovado National Park, Costa Rica
I recently returned from a two week trip to Costa Rica where I was lucky enough to spend some time in Corcovado National Park. It was here as I lay in a hammock on a deserted beach, Playa Corcovado in the Osa Peninsula, that I started to understand the meaning of the commonly used phrase in Costa Rica – Pura Vida, which means 'Pure Life'. With the sound of the waves rolling on to the shore and the rustling palm trees swaying in the gentle breeze, lulling me into a state of bliss, I could not think of a better place to be.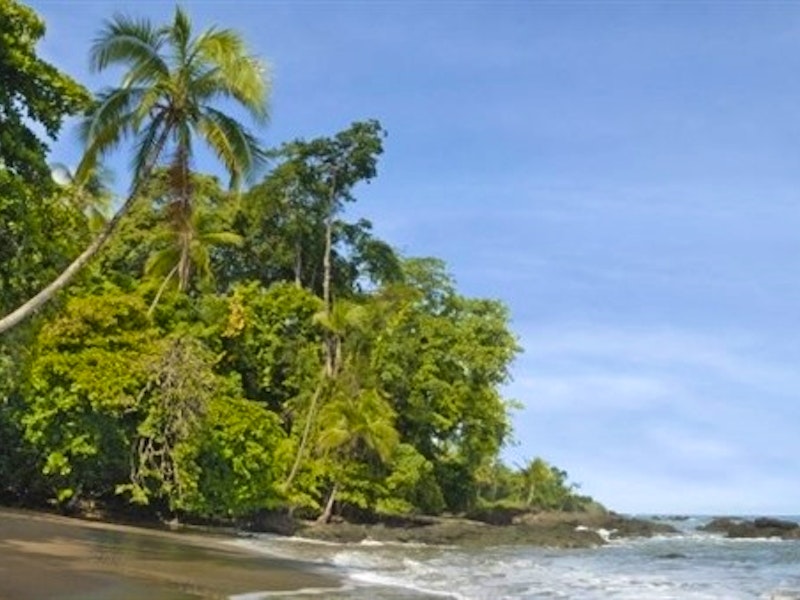 Corcovado National Park
Corcovado National Park is a national park on the Osa Peninsula , situated in the remote southern tip of Costa Rica. With abundant wildlife you are never that far from the calls of the Howler Monkeys and the sights of many rare birds. But it's not just about what you can see on land, the Osa Peninsula in one of the best areas to dive and snorkel in Costa Rica. As part of our 4 day package at the Casa Corcovado Jungle Lodge we took a boat to the Isla del Cano. Just before reaching the island we were welcomed by a pod of 30 Spotted Pacific Dolphins. These graceful creatures move though the sea so beautifully, every time I encounter them my heart races with excitement. They gave us a great performance. The underwater visibility was excellent, at least 50 meters. We saw two white tip reef sharks, an eagle ray and lots of colourful fish.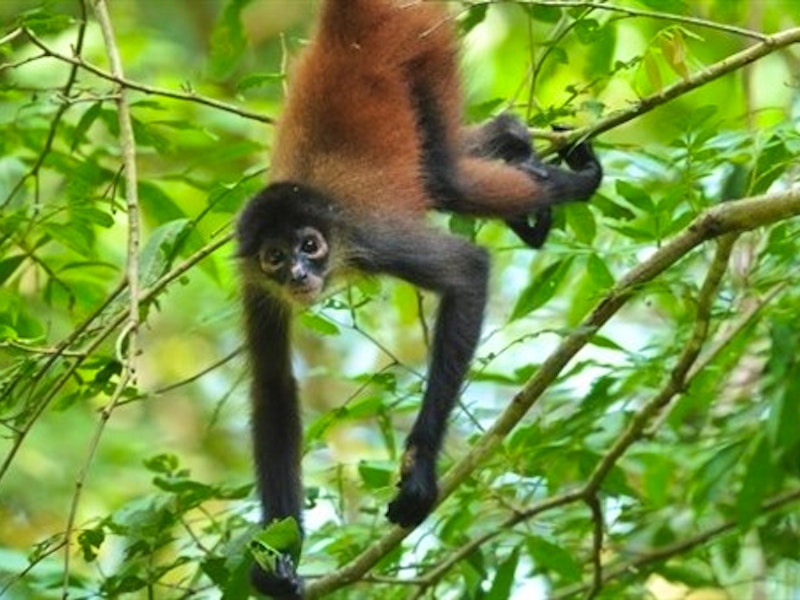 Casa Corcovado Jungle Lodge
The closest accommodation to Corcovado National Park, Casa Corcovado Jungle Lodge is situated above palm-fringed beach within tropical gardens and surrounded by 170 acres of rainforest. The lodge is perfect for those looking for a mix of relaxation and adventure.The lodge was built with the landscape in mind, the hilltop setting means guests can enjoy fantastic views of the rainforest and the ocean. The bungalows are dotted throughout the grounds allowing guests privacy and escapism.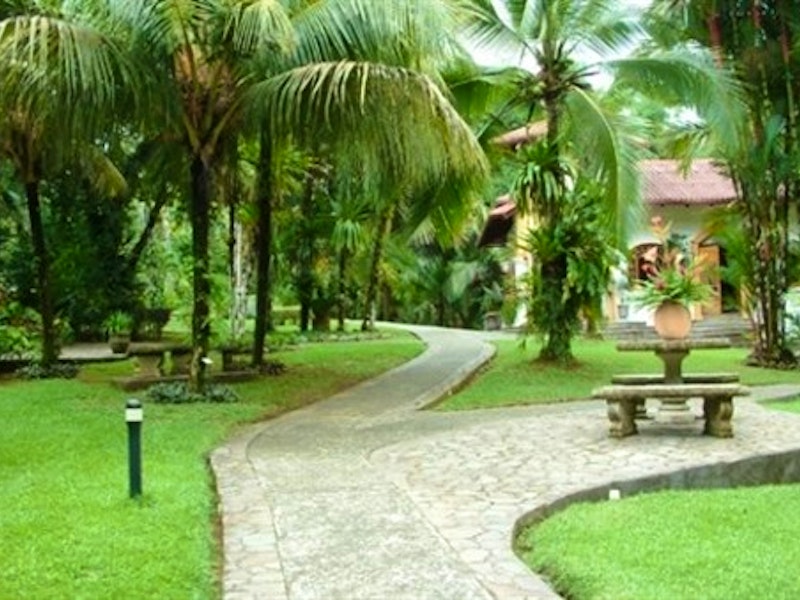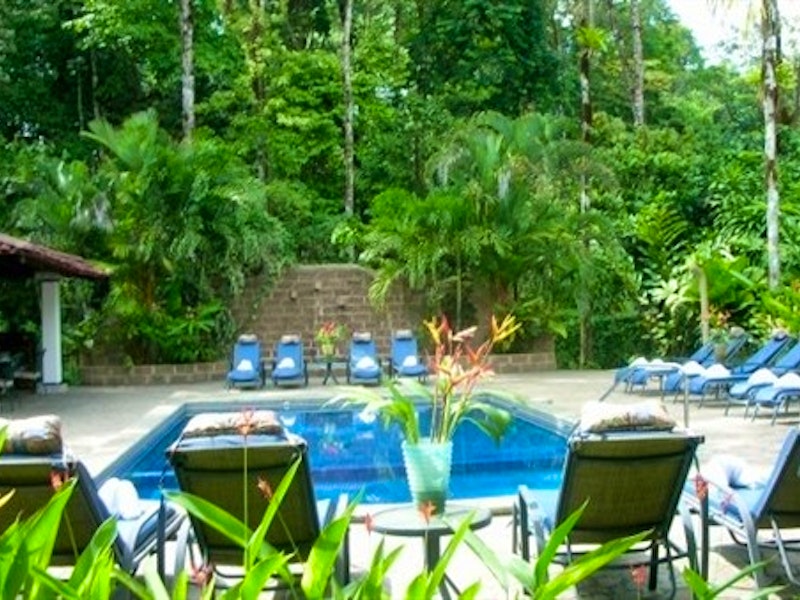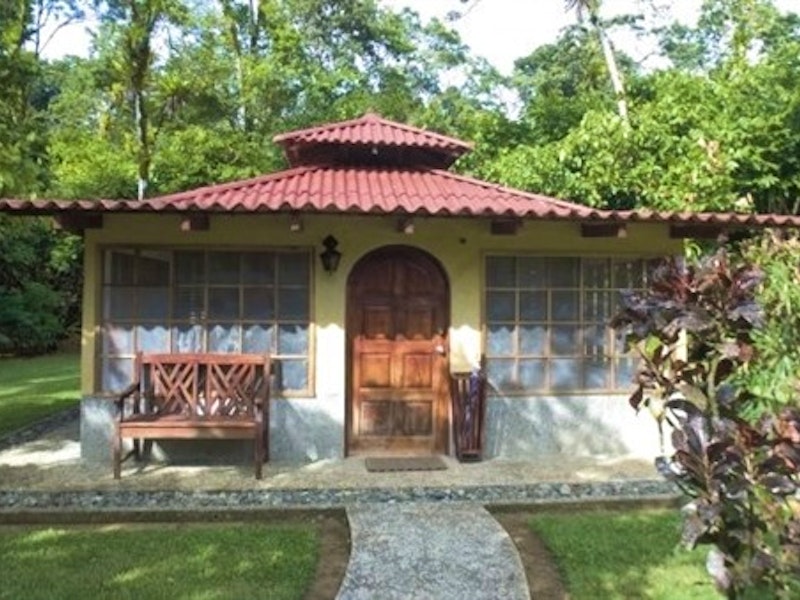 The lodge is a fantastic example of responsible tourism and has been recognised by the Ancient Forests Foundation as a 2013 finalist in this years award programme which acknowledges the property as a leader in conservation tourism.