Many visitors to Africa are there for the abundant wildlife and unrivalled game viewing opportunities. Safaris are an enchanting experience with game drives, bush walks, wild camps and many other activities that are specifically designed to offer the best chances of seeing the iconic animals of Africa. You're always on the go!
The never-ending thrill of seeking out, and finding, elephants, giraffes, lions and more takes up a surprising amount of energy. At Rainbow Tours we think that a few days relaxing on a paradise beach are the perfect way to unwind before heading back to real life. Luckily, there are numerous destinations in Africa that have both exceptional game viewing and beautiful beaches – what more could you ask for?
Here's our top 5 list of the African countries that have it all:
South Africa
Malawi
Kenya
Mozambique
Namibia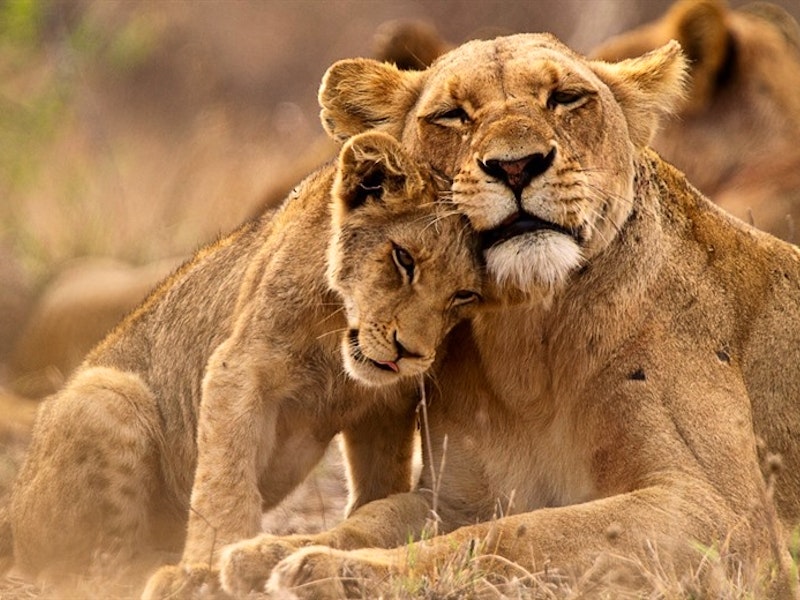 South Africa
Home to some of the best safari experiences available, with a chance to see each of the Big Five and plenty more wildlife, South Africa is a pilgrimage for safari-lovers. Aside from sprawling national parks and waters populated with migrating whales, the country boasts rugged mountains, excellent vineyards and golden beaches. We recommend a visit to Boulder's Beach to see the African penguins. Although visible year-round, the best time to go is in the summer or in January when the young penguins are moulting. For the best photography, head to the beach in the early morning or late afternoon when these seabirds are most active.
For ultimate luxury and relaxation, we have two favourite South Africa locations – Plettenberg Bay in the South and Umhlanga beach on the east coast. Plettenberg Bay has some of the best beaches in Africa where vast expanses of golden sand give way to coastline cliffs and yellowwood and stinkwood forests. Umhlanga is a picturesque beach situated in the upmarket town of the same name. The deluxe Oyster Box hotel is just minutes away from the beach and is the perfect place to unwind.
Malawi
Surprisingly overlooked, Malawi has plenty to captivate and charm travellers. The Majete Wildlife Reserve, a unique conservation area, provides a home to an impressive array of wildlife. Elephants, lions, leopards, buffalos, hippos, rhinos and African wildcats can all be spotted within the reserve and innovative reintroduction efforts mean a lot of the species are in abundance. A diverse range of safari activities are available such as rhino tracking on foot and river boat trips.
Malawi is a landlocked country so for your beach fix, we suggest you head to Lake Malawi. The lake is huge, covering 20% of the country, and is the perfect place for kayaking, water skiing, sailing and snorkelling. As you swim or kayak across the glistening waters, peer down into the giant aquarium below you and observe a world brimming with vibrant and colourful fish. There are also a selection of lovely golden-sand beaches dotting the shores when a few hours of relaxation call.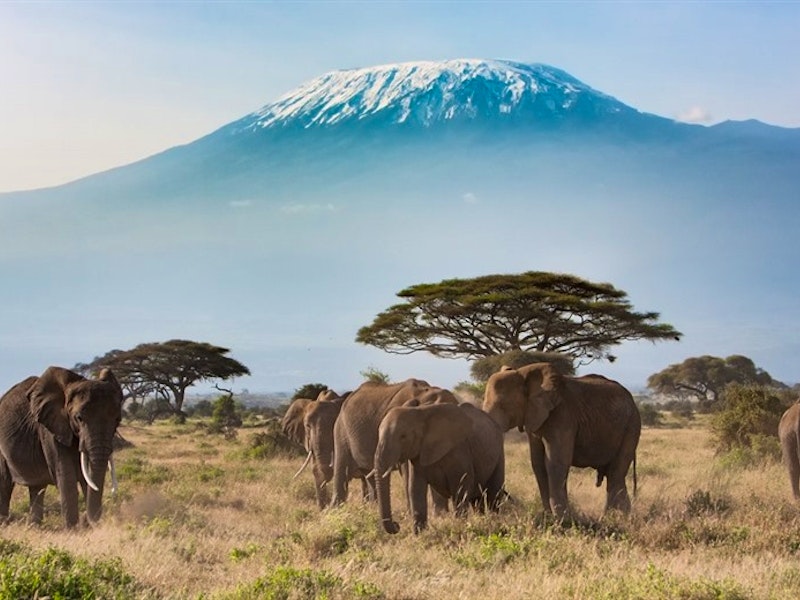 Kenya
In Kenya, expanses of savannah are dotted with some of the world's most impressive wildlife. Cheetahs, lions, elephants, leopards, rhinos, giraffes and wildebeest roam the plains often complimented by a spectacular backdrop of looming Mount Kenya or lone acacia trees. A Kenyan safari can take many forms: a tented safari, camel walking safari, game drives and horse safaris.
For beautiful beaches and relaxing surrounds, nothing beats Watumu. The small coastal area is one of three bays that make up the Watumu Marine National Park and Reserve, home to white-sand beaches and coral gardens. Green hawksbill turtles can often be found swimming in the clear, turquoise waters and the nearby tidal Mida Creek. Mangrove forests and beds of seagrass thrive in the creek and provide refuge to many fish species, crabs and birdlife. A boat trip at sunset allows you to see flocks of birds fill the sky and the waters turn golden orange.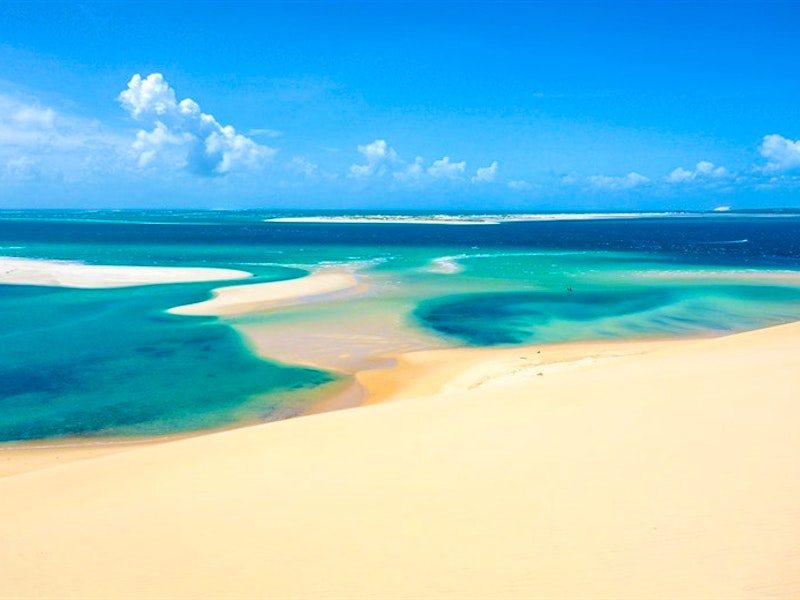 Mozambique
Mozambique's beaches are being rediscovered, following a period of isolation and its safari destinations are rapidly emerging. Gorongosa is the perfect place for those looking for a less-visited national park, an unusual safari experience and real wilderness. The Big 5 game can be spotted in Mozambique and marine wildlife includes whale sharks, humpback whales, dolphins, manta rays, dugongs and turtles. The terrain is predominantly made up of wooded savannah.
With a virgin Indian Ocean coastline stretching 2500kms, pristine tropical beaches and endless coral reefs, Mozambique is the ideal beach destination. Our favourite beach spots lie in the southerly Bazaruto Archipelago and the remote Quirimbas Islands.
Bazaruto can be accessed by boat or plane from the main island and is made up of six paradise islands famed for their white-sand beaches and turquoise waters. The archipelago lies within Bazaruto National Park which protects the rare marine life and expansive coral reefs.
The Quirimbas archipelago is a cluster of 32 unspoiled islands. This destination is particularly popular with eco-tourists and divers due to its coral reefs, marine life and protected waters. Mysterious, picturesque and full of culture, these islands are not to be missed.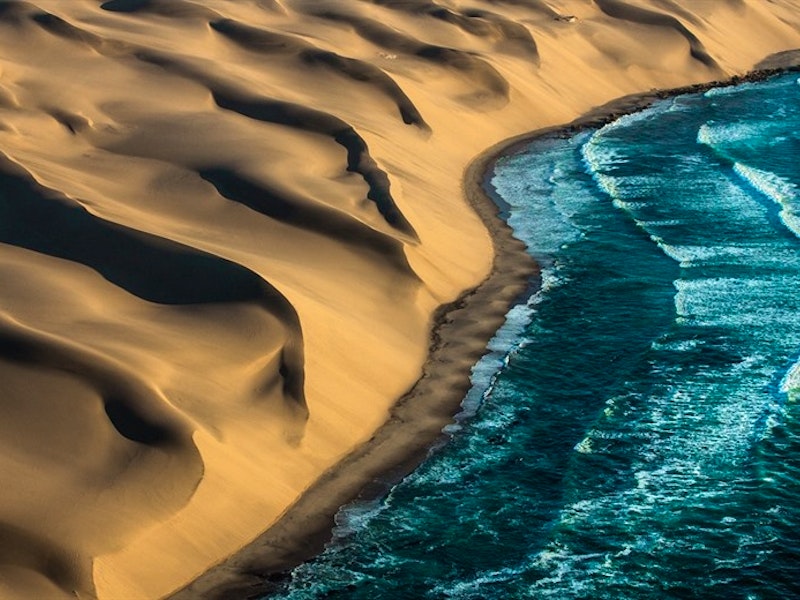 Namibia
Less of a relaxing beach destination but still worth a mention! Namibia's Skeleton Coast one of the last true wildernesses and is perfect for travellers who are looking for a little extra adventure to round off their safari trip. This 300-mile stretch of coast is populated with desert-adapted elephants, hyenas, abundant birdlife and Cape fur seal colonies. Abandoned shipwrecks, buried in sand, break up the vast, golden undulating landscape. The Skeleton Coast Park is carefully protected, and entrance is strictly controlled, but those who enter are treated to a remote desert wilderness of sand dunes, canyons, mountains and plains.
There's plenty more adventure to draw travellers to Namibia. The vast, arid country has well maintained roads making it a fantastic place for a self-drive holiday. Definitely the best way to see the nation's dramatic landscapes, a self-drive adventure allows you to see Namibia's highlights and the abundance of hardy, desert-adapted wildlife including cheetah, rhino, zebra and over 20 species of antelope.