For years, Sierra Leone has been in the news for all the wrong reasons; war, Ebola, natural disasters. But, as Meera Dattani discovered, it seems now is the time for this West African nation to encourage travellers back to experience its magnificent beaches, fascinating history, and support its ecotourism plans – including baby chimps. Who can resist that?
Even for Africa-philes, west Africa can be something of a mystery when it comes to travels — although less unfamiliar when it comes to being in the news. Sierra Leone's brutal civil war between 1991 and 2002 and the more recent Ebola epidemic from 2013 to 2016, not to mention hurricanes and mudslides, have long linked this nation with crisis after crisis.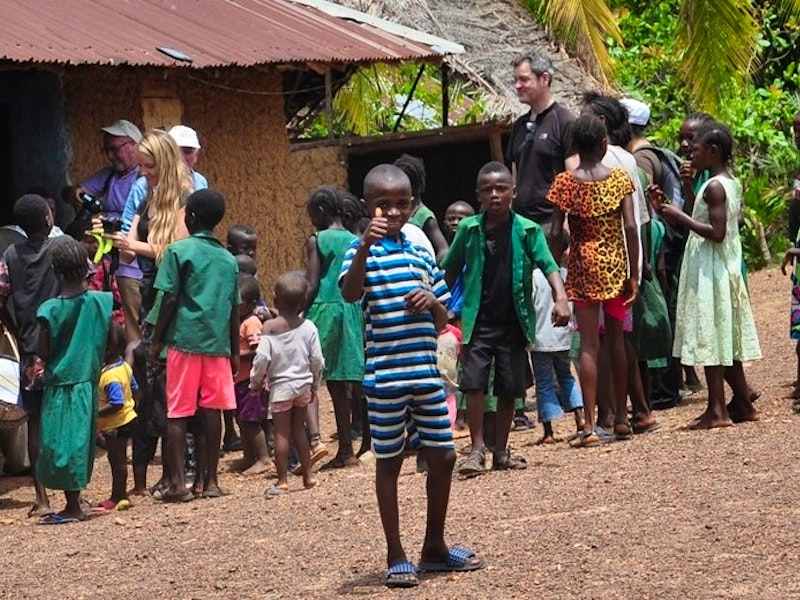 But Sierra Leone has been declared Ebola-free for some years now, and the war ended some 18 years ago. When it comes to tourism, the appetite for visitors has never been greater for anyone working in the travel industry here.
Not all of Sierra Leone is under-the-radar. For years, this West African nation has been known for the long, white- and golden-sand beaches that stretch down the Western Area coastline, south of the capital Freetown. It's here where tourism is the most established, with higher-end resorts such as The Place on Tokeh Beach, the country's first five-star accommodation, attracting the wealthier elites, expats from both Freetown and Liberia's capital Monrovia, and business travellers.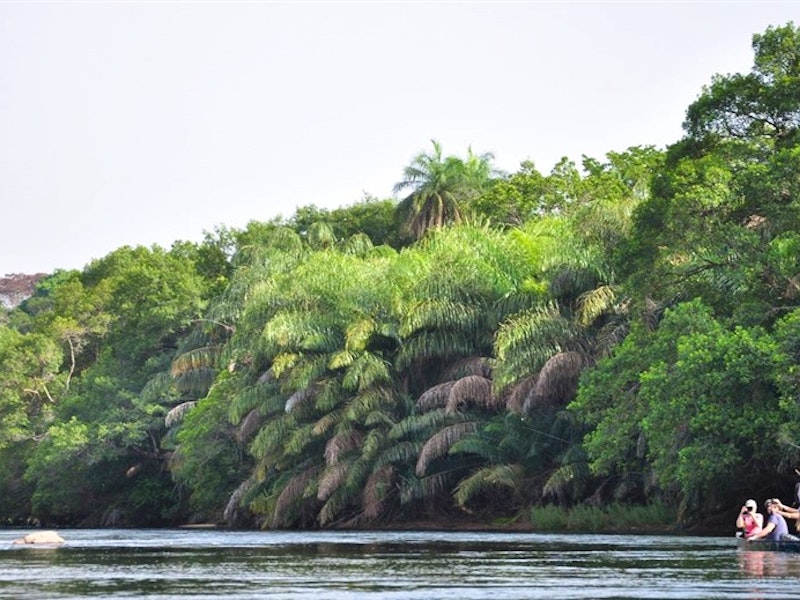 But to only focus on sandy shores, electric sunsets and Star beers — enticing as they all are — does the country a disservice. Its capital Freetown is a historic, lively, culture-rich metropolis; the slave-trading history of eerie Bunce Island an important if sobering reminder of horrors past; and the country's interior an assortment of dusty busy towns, mining country, village life, and sprawling National Parks – home to chimpanzees, rare West African forest-dependent monkeys, a massive variety of butterflies and plenty of exciting birdlife.
In Freetown, the National Museum and the Peace and Cultural Monument offer interesting insights into Sierra Leone's past, from its colonial history to the creation of modern-day Sierra Leone. It's worth visiting the National Museum ahead of a visit to Freetown's most important site, Bunce Island, thanks to an excellent display of the island's slave history. This former outpost was built by a British slave-trading company and is a short boat ride from Freetown. With many of its structures, cannons and graves intact, it's a haunting reminder of the terror that many Africans were consigned to during the Atlantic Slave Trade between the 17th and 19th centuries before they were sent to the US and the Caribbean.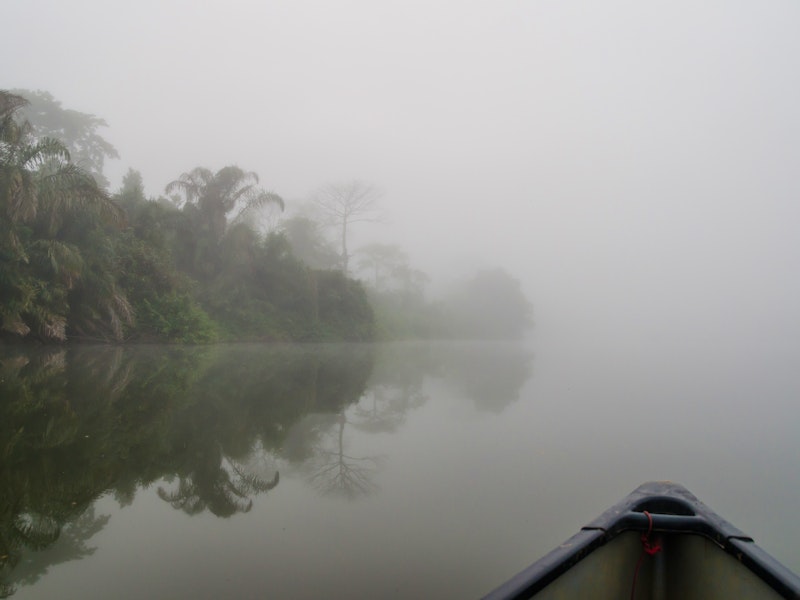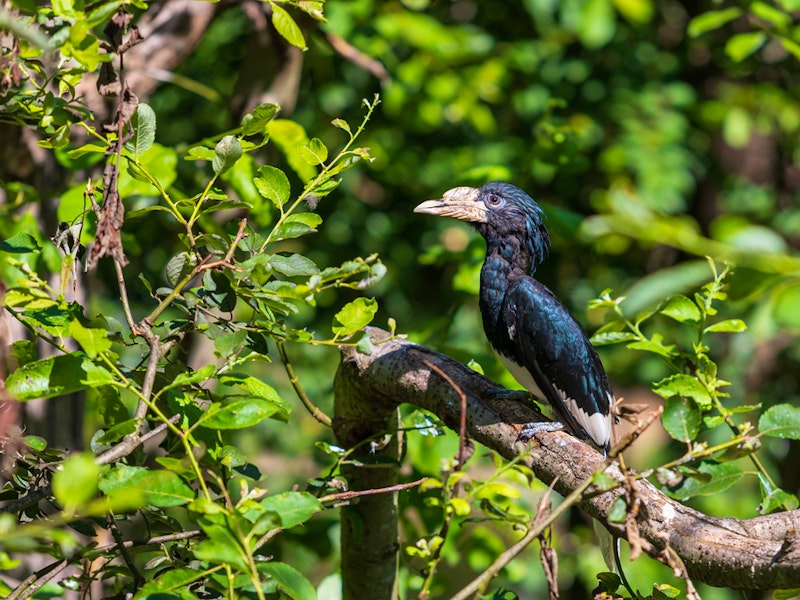 Drive away from the city and you begin to scratch the surface of Sierra Leone's appeal. The best-known and best-protected nature site is Gola Rainforest National Park, about six hours away from Freetown in the southeast. If you like to hike in peace, this is the place — to get a sense of just how peaceful, Gola receives under 200 visitors a year and even with its plans to increase that, that's only to 400-500 people. In fact, this type of slow, thoughtful, slightly-under-the-radar tourism may well be the key to Sierra Leone's success beyond Freetown and the beaches.
Similarly, Tiwai Island, part of Gola, received 500-600 visitors in 2018. The campsite is basic and there are plans to improve the facilities, but it's one the most peaceful, prettiest spots in the country, with kayaking, camping, birding and forest hikes offering different ways to experience the setting. It has one of the highest densities of primates in Sierra Leone although they're not always easy to see. High up in the canopy, the monkeys are certainly a lot easier to hear.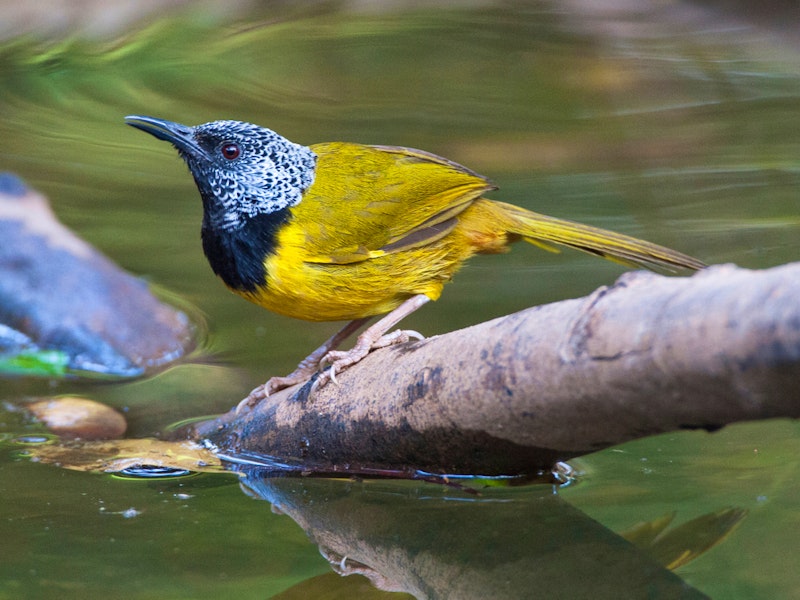 Of course, you can't talk about Sierra Leone and not mention the 'D' word; Diamonds. It probably was the film Blood Diamonds, released four years after the war ended in 2002, that brought the civil war and the conflict diamonds funding it, into mainstream consciousness. Today, mining is still the most lucrative industry and the diamond towns of Kenema and Koidu in the east are the main hubs for buyers; if that's on your list, ensure your guide knows the drill regarding paperwork and licences.
Much of the joy of travelling around Sierra Leone is in the everyday. In the town of Makeni, a market stop is a chance to stock up on mangoes, avocadoes, bananas and coconut water, the perfect road-trip companions. The town is also the HQ for StreetChild, a UK-based charity that helps children receive an education. Their annual marathon is a flagship fundraiser but for those passing through, their HQ doubles up as a restaurant-bar, The Clubhouse, with profits going towards their projects.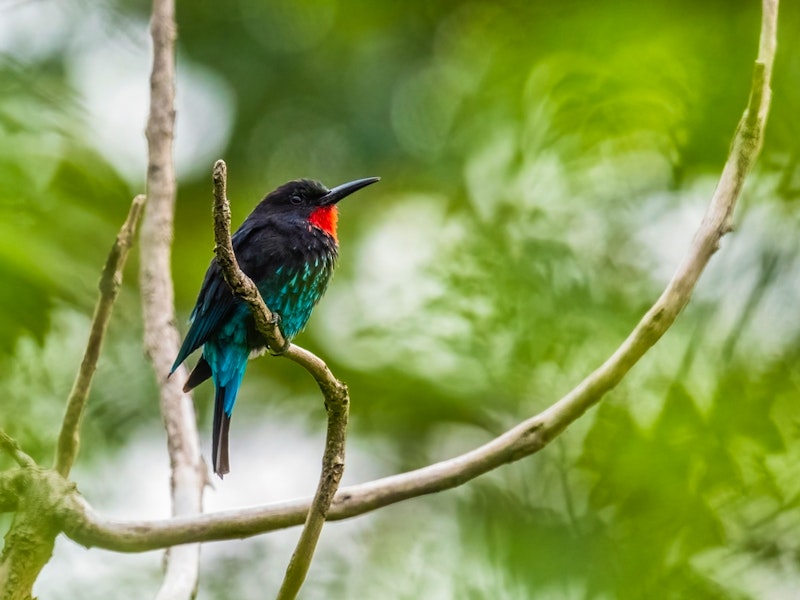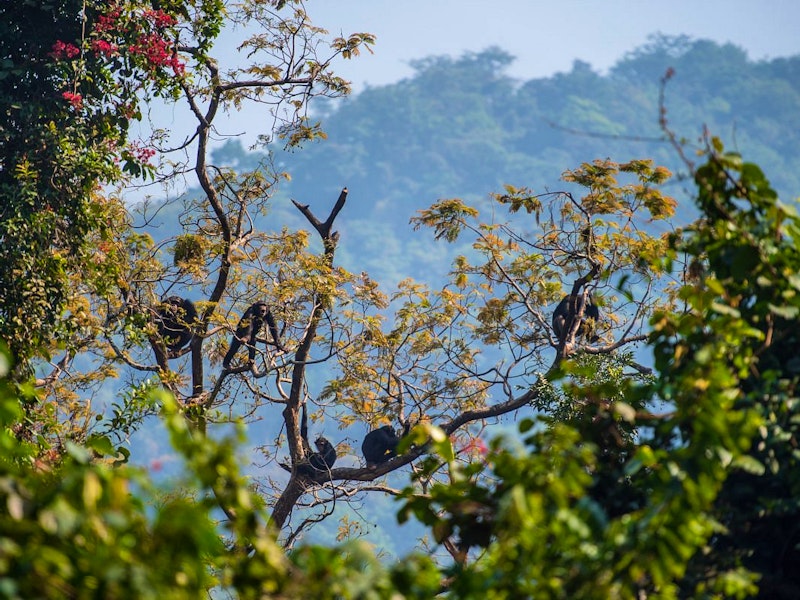 Also making a difference is Tacugama Chimpanzee Sanctuary in the Western Area, south of Freetown. This world-renowned sanctuary was set up in 1995 and recently welcomed world-famous primatologist Jane Goodall — it was Goodall who suggested the founders set this up over two decades ago. Informative 90-minute tours give an insight into the threats that face the critically endangered western chimpanzee in Sierra Leone, as well as an opportunity to observe baby chimps being looked after by their human surrogate mothers, watch older chimps interact with each other, and learn more about the importance of man's closest living relative to the entire ecosystem. Overnight stays are also an option in characterful lodges.
The beaches tend to be the finale to most Sierra Leone trips and for good reason. Some say the finest beaches in Africa are those on the west coast; and they are certainly spectacular. River Number Two is the most famous but stretches such as Tokeh Beach and Mama Beach are equally alluring — you're spoilt for choice. On the mainland are Banana Island where some good-quality glamping is available, and the Turtle Islands.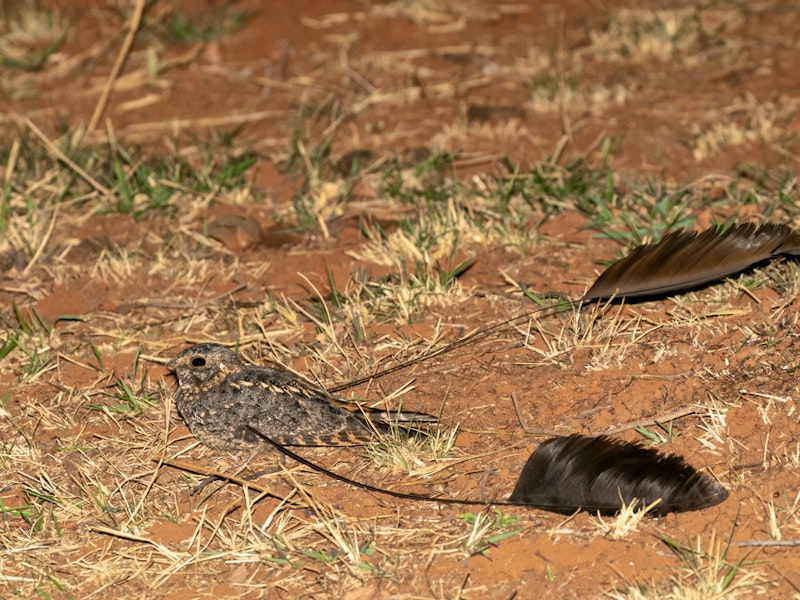 You may not see wildlife in abundance in Sierra Leone, but you will experience the joy of hiking without the crowds; good, if sometimes work-in-progress experiences of community tourism; beaches that will make you want to change your return flight; and a chimp sanctuary that's positively magical. As for Bunce Island, there's no better history lesson than this to place Sierra Leone in context with global colonial history, and Freetown itself has the energy and pizzazz of many an African capital.
This is not a problem-free nation, as most would know, but these are promising times. You might raise a few eyebrows if you tell people your next holiday is Sierra Leone, but you'll be raising a glass to your decision as soon as you arrive.
Our 10-day Sierra Leone Made Simple tour visits many of the country's highlights, including Tiwai Island and Freetown. The trip costs from £2,795 per person including flights.
Read more articles like this in the Autumn/Winter Other Shores, available here.