We really enjoy this property and recommend it highly for our guests visiting Ifaty-Mangily.
It is located only about 10 minutes from Mangily village, about 20 minutes' drive north of Tulear on the road tarred in 2016. Visitors come here mostly to appreciate the incredible 'spiny bush' with its weird and wonderful flora and rare birds. This relaxed seaside hotel is the perfect choice after (or before) travelling on the RN7 overland route.
20 rooms are set in free-standing, en-suite, sea-facing bungalows. The suite sleep four people. The bungalows have thick walls, big windows, wooden flooring, thatch roofs and are equipped with a fan. A welcome swimming pool and lovely views over the Mozambique Channel add to the ambience. The airy restaurant has indoors and outdoors seating.
In late spring and summer (October to March) days can be very hot, while in winter (May to August) nights can be cool to crisp or even cold. From July to August, whale-watching from this area can be productive – there is research under way to try to determine what percentage of the Humpback whales migrate up the Mozambique Channel as opposed to along the eastern side of the island.
Guided walks are offered to the nearby spiny bush parcels such as the Mosa Forest (good for birding) or Reniala Centre; visits to Veso fishing villages and the hotel can arrange various marine activities such as kayaking and snorkelling.
All of our holidays are tailor-made to your requirements by an expert Travel Specialist
Tours staying at this accommodation
Itinerary Highlights
Indris, Verreaux's sifakas, Ringtails and other Lemurs galore!

Colourful chameleons, geckos and a plethora of tree frogs

Woolly, Dwarf and Mouse lemurs during night walks

Mesites, Couas, Ground-rollers, Asities, Vangas and other endemic birds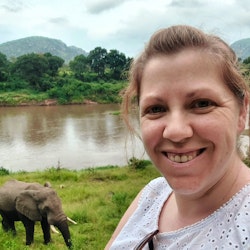 Nikki Lynas
All of our holidays are tailor-made to your requirements by an expert Travel Specialist
Why Choose Us?
Passionate travel experts
We've been leading wildlife travel since our first South Africa tours over 25 years ago

Our Travel Specialists have lived in their specialist area for years

We work with local guides to immerse you deeper in our diverse range of experiences
Personal & tailor-made
You'll speak to your own expert who'll share their first-hand knowledge

We'll make your itinerary seamless with 24/7 emergency contact available

Your Travel Specialist will listen to ensure you have the best chance of seeing the wildlife you love
Responsible by nature
We take care to actively contribute to the conservation of environments we visit

For select countries, we make a charitable donation on your behalf when you make your booking

We've partnered with conservation experts and NGOs to curate responsible tours
For the latest travel advice from the Foreign, Commonwealth and Development Office check www.gov.uk/travelaware