Head to Head: History in Latin America
Here at Rainbow Tours, we know how hard it can be to settle on a holiday destination. There are so many incredible places to travel to in Latin America and Africa, we wish we could visit them all at once! Your reason for journeying somewhere can influence your final destination, so we've decided to pit a few of our destinations against each other in a 'head to head' series so you can find out the advantages of various places and decide which one is best for you.
In this blog post, we're talking history in Latin America. If you're intrigued by history and like visiting ancient sites to learn more about the cultures that built them, you're not short of options in this part of the world. Many civilisations have left remnants of their societies strewn across this amazing continent, from the Aztecs to the Moche and more. However, the two most famous are indubitably the Inca and the Maya.
With this in mind, we're going to look at Peru and Mexico, each home to an iconic settlement left by these great cultures—in Peru, of course, there's Machu Picchu, and in Mexico you'll find the stunning Chichen Itzá.
Read on to find out what makes these countries so special, and hopefully we'll help you decide which is the one for your next holiday.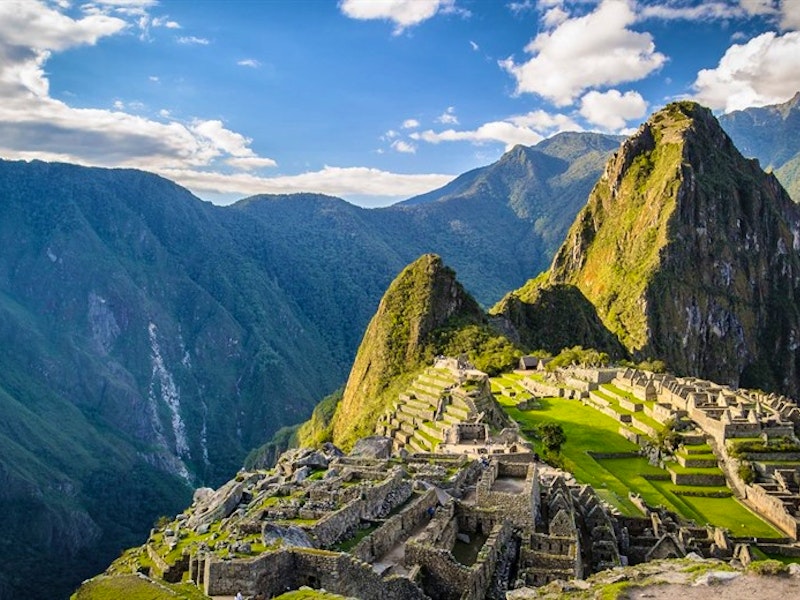 Peru
Peru has long been a popular destination for travellers, and it's only getting more so. The mighty Inca left countless ruins for modern humans to explore and marvel at, and the Peruvian government has worked hard to ensure these sites are preserved and managed so that the great number of visitors does not have an adverse effect.
The most famous of all Inca sites in Peru is, of course, Machu Picchu. With upwards of 5000 visitors a day, it's easy to see that this is an incredibly popular destination. There's good reason for it, too. Machu Picchu is truly one-of-a-kind, an archaeological gem that deserves its place on New World Wonder lists a hundred times over.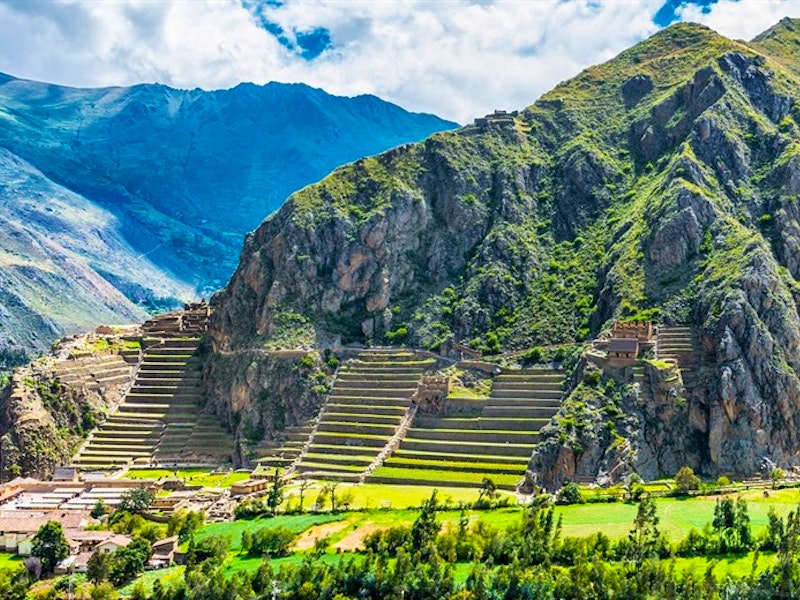 Peru isn't all about Machu Picchu, though. The Sacred Valley boasts plenty more magical sites, and particularly rewards travellers willing to trek a while to reach the more remote—and therefore usually much quieter—ruins. Among these are Ollantaytambo, the only place the Inca ever won a battle against the Spanish Conquistadors, and Moray. You don't even have to go to the Sacred Valley at all if you don't want to, as there are plenty of Inca ruins elsewhere, including the spectacular Choquequirao.
Best of all, Peruvian historical wonders aren't just about the Inca, either. Countless other civilisations have left their mark on this country, from the massive and mysterious Nazca Lines to the enigmatic mountaintop citadel Kuélap, built by a people known only by the name the Inca gave them when they conquered them: Chachapoyas, the Warriors of the Clouds.
If you're looking for stunning ruins framed against awe-inspiring vistas, Peru is the destination for you. There is history here to keep you busy for a lifetime.
When to go: The best time to visit Peru is from April to November, although temperatures at night can be very cold at higher altitudes. The rainy season is between January and March.
Our specialist recommends: Rainbow Tours' Lakes, Nazca Lines, Wilderness and Incas itinerary covers some of the best aspects of Peru and of course doesn't miss out on the Sacred Valley and Machu Picchu. If you want one holiday that will give you a real insight into the history of Peru, this is it.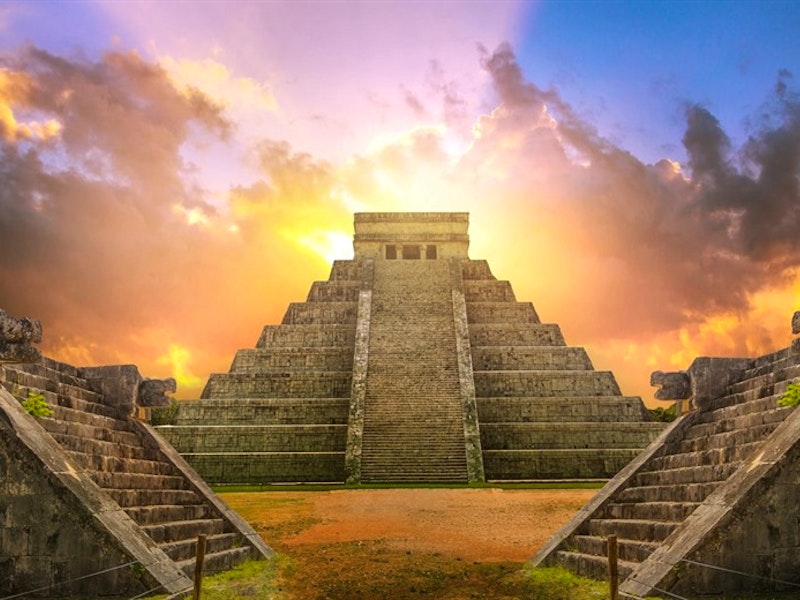 Mexico
Perhaps more famous for its food and beaches, Mexico nevertheless has plenty of history to boast of. The Maya, who spread as far afield as Guatemala, Honduras and Belize, built many a stronghold in the depths of the Yucatan peninsula.
Chichen Itzá is the most well-known of Mexico's Mayan sites, and rightly so. This stunning city is meticulously maintained and its sprawling size is utterly breathtaking. You can stay in the Hacienda Chichen Resort, which is located so close to Chichen Itzá that you can be up in the morning and wandering amongst the temples before the main crowds start to descend.
Mexico, like Peru, is full of historical sites less well-known than its star attraction but no less incredible. Weathered Tulum perches on a cliff overlooking a white sand beach and turquoise surf, and Palenque, Calakmul and Uxmal are considered just as important as Chichen Itzá by archaeologists—and, in our opinion, they're just as amazing.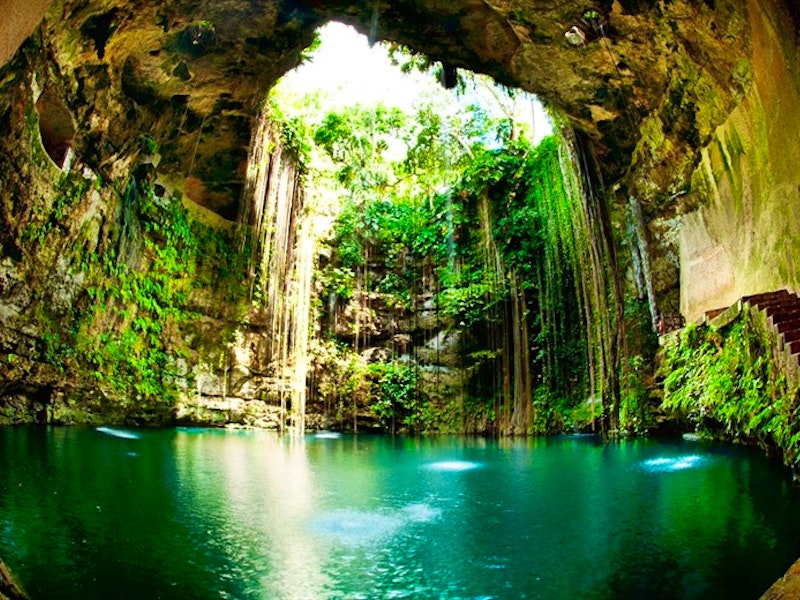 While you're on the hunt for the Mayans, too, don't miss the cenotes. These underground lakes were the Mayans' main source of fresh water, and they considered them their connection to the underworld. While some were thought to have been used for human sacrifice, there are many that you can visit without this grisly association. They are like little pockets of another world, with shafts of sunlight beaming down among the dangling roots of vegetation to light up perfect pools of azure blue. Best of all, there are so many of them that you're likely to be able to have mostly to yourself if you strike out far enough. Swimming in one of these crystalline pools is a magical experience.
If you like your historical holidays to be accompanied by luscious food, paradisaical beaches and perhaps a cocktail or two, Mexico isn't somewhere you want to miss.
When to go: Although the climate is on the whole warm year round, December to May is the best time to visit. Be aware that the Yucatan Peninsula can be affected by hurricanes between July and October.
Our specialist recommends: Mexico isn't all about the Maya, and our Magical Mexico itinerary proves it. Visit some of the most famous Mayan sites, including Chichen Itzá of course, but also get up close to Aztec ruins in Teotihuacan and visit one of the greatest Zapotec cities at the Monte Alban World Heritage site.