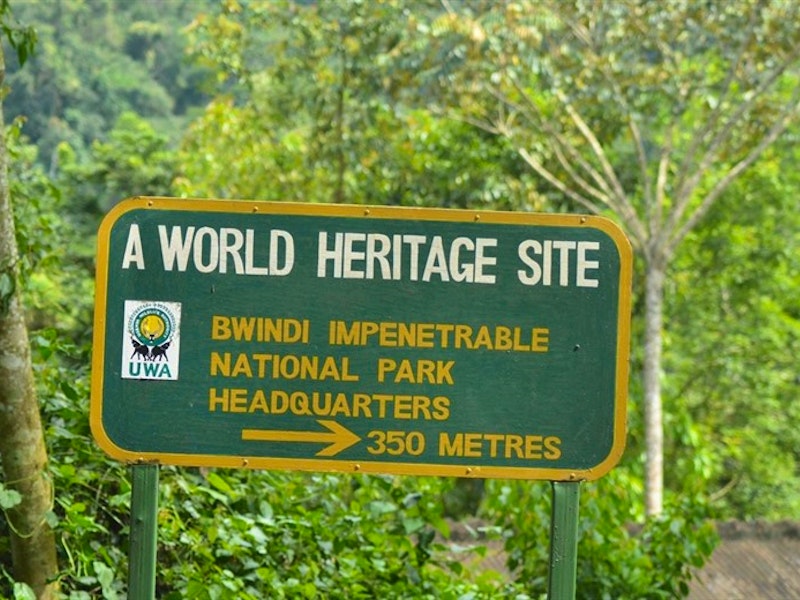 One of my all-time wildlife watching highlights when I lived in Uganda, was an encounter with the Rushegura family of Mountain gorillas in the Buhoma sector of Bwindi Impenetrable National Park. With some 20 individuals, this family group is among the larger of Bwindi's 18 habituated Mountain gorilla groups.
Images: Craig Kaufman (CK) and Shutterstock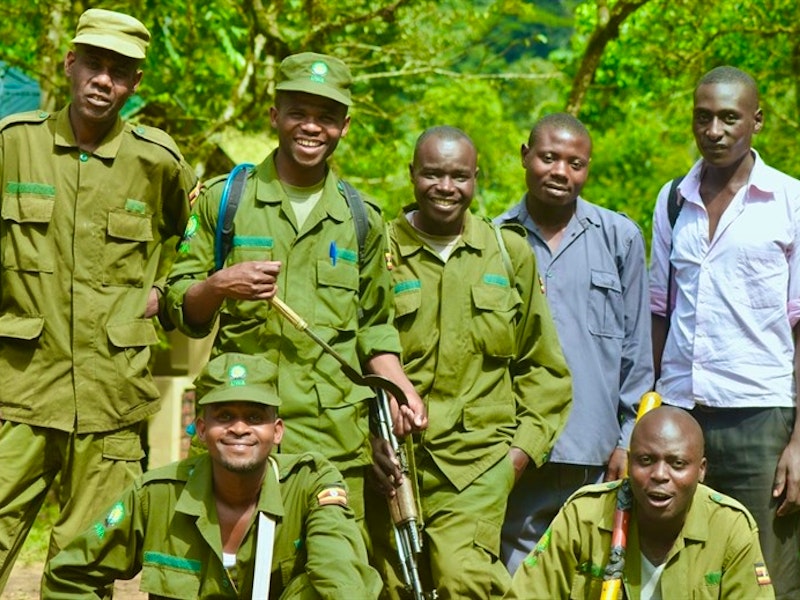 Typically, tracking the Mountain gorillas involves an early start. From my balcony at the comfy Buhoma Lodge, I watched the mist lifting off the dense rainforest while enjoying a quick coffee. Then, a five minute walk from the lodge had us arriving by the Park Headquarters, for the customary briefing. While watching an informative 20-minute video on Gorilla tracking etiquette, our paperwork was processed. This is when adventurers are assigned to specific habituated Gorilla families. Factors taken into account when the Uganda Wildlife Authority (UWA) staff allocate guests to particular Gorilla families include the size of the Gorilla groups being tracked, as well as individual fitness levels. For conservation reasons, all activities commence in the early mornings and group size is restricted to maximum 8 participants.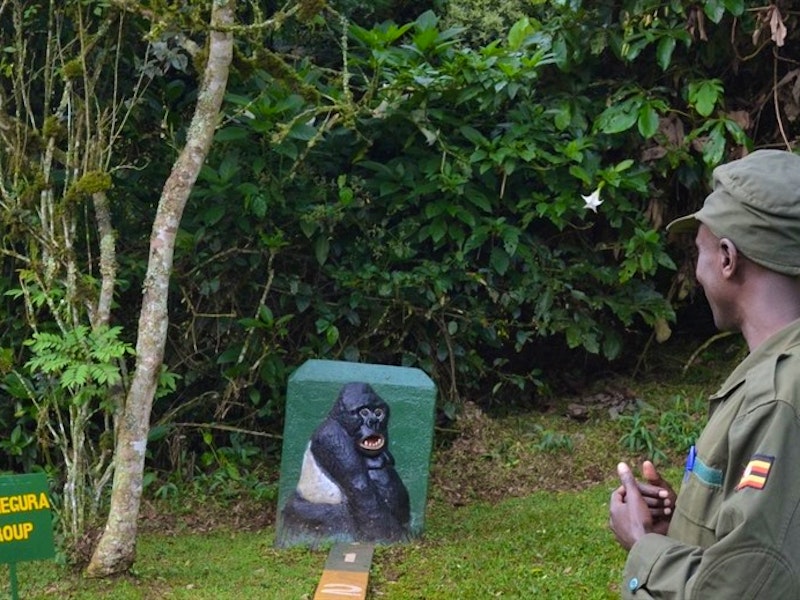 We had of course been reminded to dress in lightweight long trousers; to bring rain gear and to wear thin layers: while the mornings at Bwindi tend to be cool and crisp, those layers will come off fairly quickly as your hike progresses. In my day sack I also had my camera, lenses, a video camera, a waterbottle and money for tips.
I was keen to track one of the larger Gorilla groups. My friend Emmy Gongo, a talented Ugandan wildlife and birding guide was there so he helped see to it that we track the Rushegura or 'R' group. This group was founded in 2002 when its late silverback Mwirima, split from the Habinyanja gorilla group, taking 7 other gorillas – of which five were female - with him. When Mwirima died in 2016, he was replaced by a robust blackback Kabukojo and the group has continued to thrive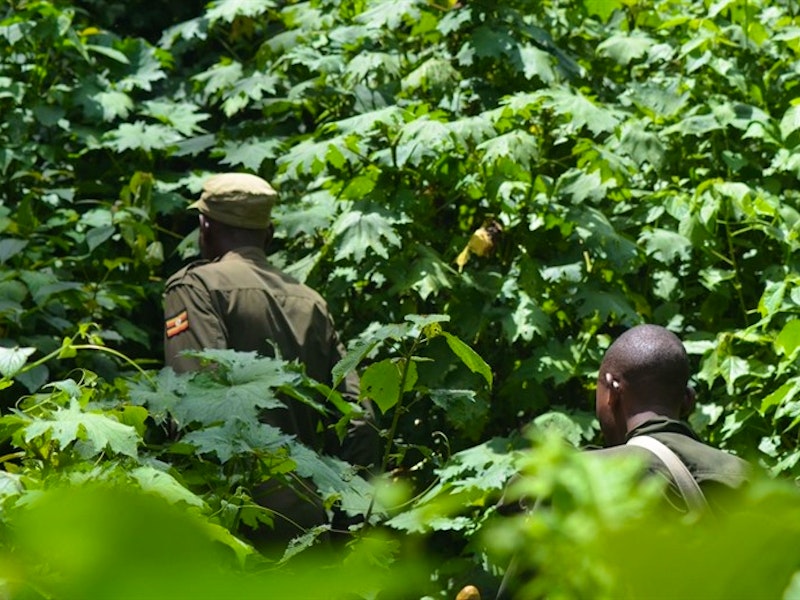 With Bwindi's gorilla population having increased to 459 by late 2021, the Rushegura family now numbers some 20 individuals. Before Mwirima 'founded' the group, they were reported to have crossed into the neighbouring Democratic Republic of Congo ocasionally. While Buhoma's habituated Mountain gorillas can fairly often be reached in as little as an hour, more effort and time may well be needed, depending on how far the Gorillas have moved from where they had 'nested' the previous night.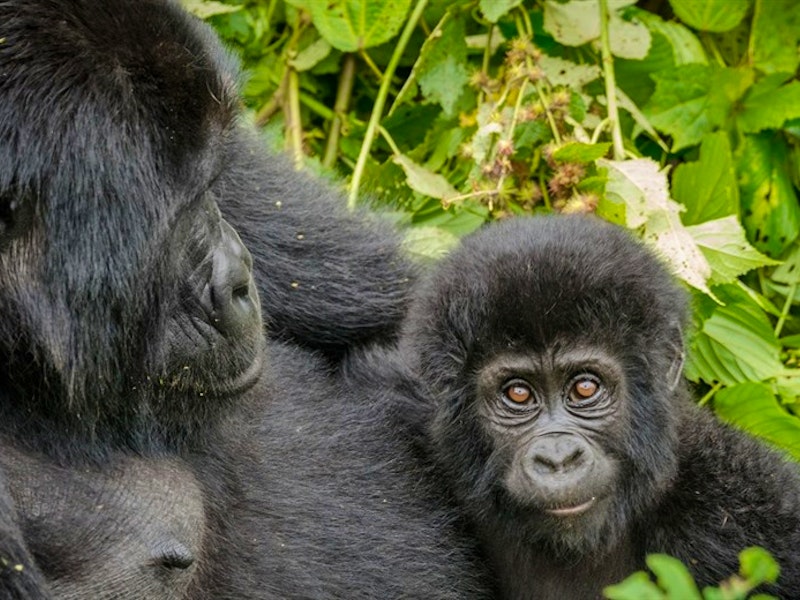 With our formalities sorted, it was time to hotfoot it into the rainforest. Before commencing on our hike, a final check was made to see who needed (very welcome) walking poles and also, who wanted to enlist the services of porters to carry their day sacks and other items. Bwindi's porters are incredibly helpful. For the most part these are men who previously, had made a living out of poaching in the National Park for bushmeat. Enlisting their services not only enables the porters to feed their families, but it also provides them with the means to settle medical bills, and to educate their children, as well as those of extended family.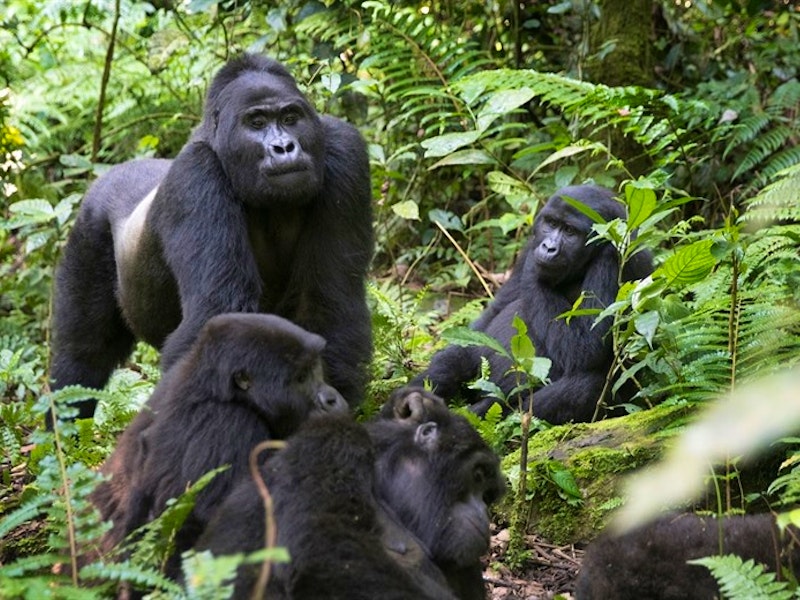 It goes without saying that the privilege of spending that golden hour marvelling at the Rushegura gorilla group, was nothing short of awe inspiring. As nature enthusiasts who have done it will affirm, it is among the most impressive wildlife experiences to be had anywhere.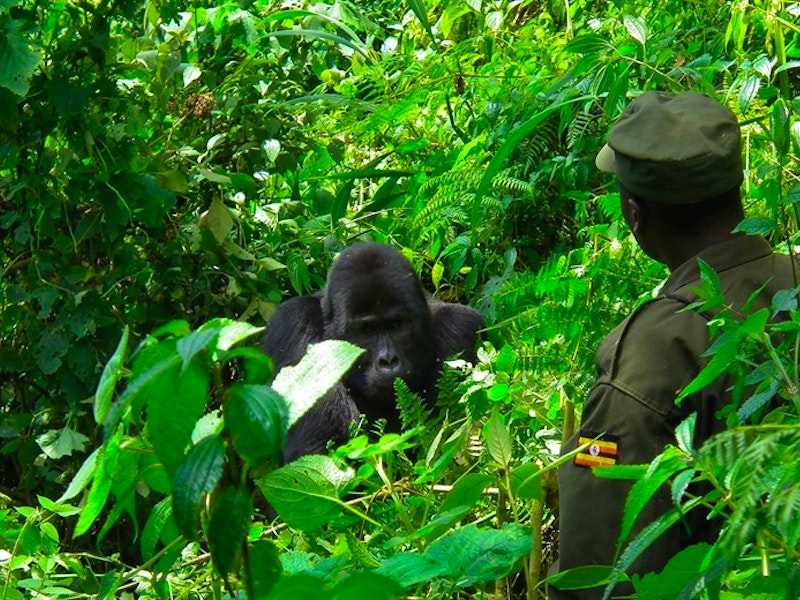 Visit Bwindi's Mountain gorillas with us:
We have a range of sample itineraries created to facilitate unforgettable Gorilla tracking experiences in Bwindi Impenetrable National Park. While this post is focused on the northern (Buhoma) sector of Bwindi, there are wonderful Gorilla tracking opportunities on offer in the southern (Nkuringo) sector of the national park.
Additionally, at Nkuringo, we can arrange for our guests to partake in the extraordinary, 4-hour Gorilla Habituation Experience.
For more details, check the Uganda section of our website.