Here at Rainbow Tours, we're proud to have long been the UK's leading Madagascar specialist tour operator for Madagascar. We believe this is down to a few key things; our highly experienced Travel Specialists know the island inside and out, and we ensure that all of our trips are responsible, taking care of both the people and wildlife we visit. If you're thinking of planning a visit to the Lost World, here's why we're the top choice when it comes to helping you arrange the trip of a lifetime.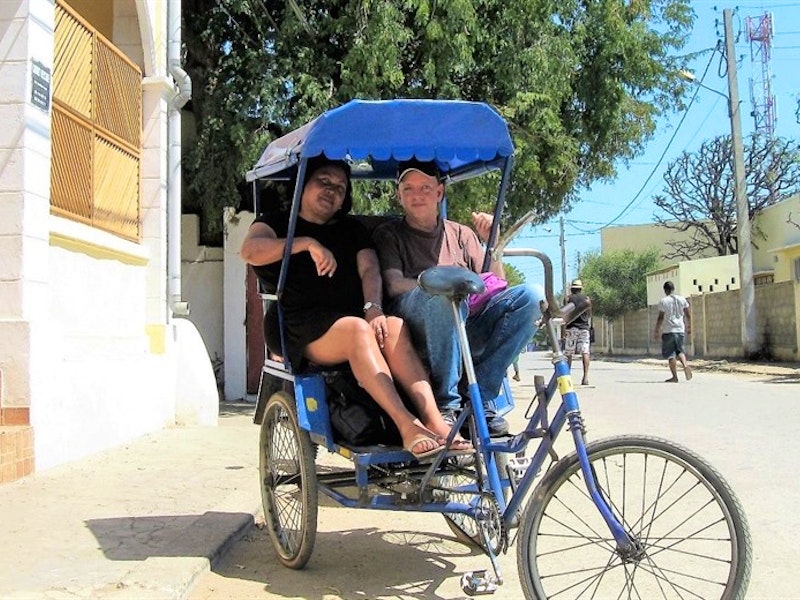 Our team are the UK's leading Madagascar experts
Our leading expertise and experience with Madagascar goes back to the early 1990s. When Programme Manager Derek Schuurman first visited the island in late 1991, he forged a strong relationship with Nivo Ravelojaona, the founder of the highly-praised Malagasy ground operator, Za Tours. Nivo is the only Malagasy woman to own a tour operator without a European partner and her company Za Tours provides incredible travel experiences to clients from all around the world. In the mid 1990's, Derek and Nivo co-wrote the Globetrotter Madagascar Guide for New Holland, of which the 3rd edition was published in 2014.
In 1992, Derek met Madagascar Hilary Bradt, founder of Bradt Travel Guides. They've since collaborated on many projects, including co-authoring the first three editions of 'Madagascar Wildlife: A Visitors' Guide'. In 2018 Hilary led her last official tour around Madagascar exclusively for Rainbow Tours, with her co-author of Madagascar: the Bradt Guide, Daniel Austin.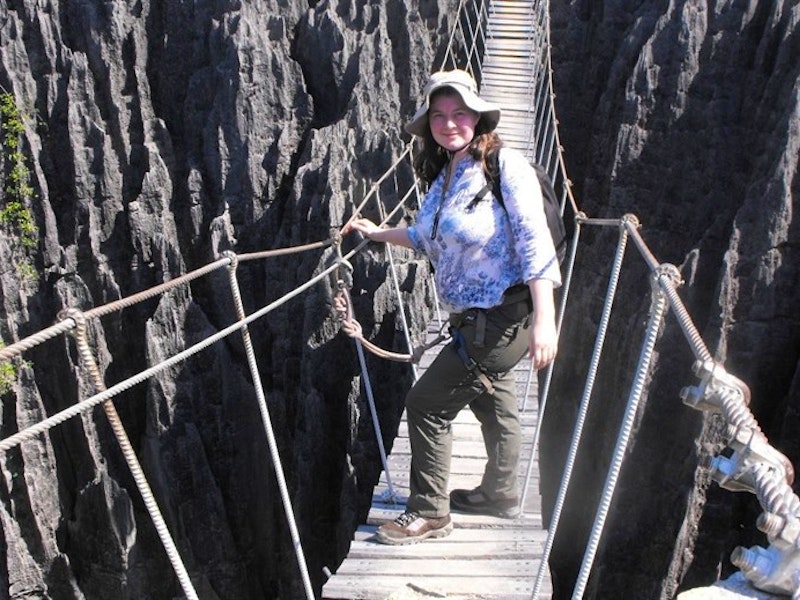 Africa & Madagascar Specialist Helen Kennedy has travelled extensively around Madagascar. Passionate about lemurs in particular, Helen has criss-crossed the country, not just as a traveller but also as a volunteer for the NGO now known as SEED, which works to improve life of rural communities in the arid South.
Helen also conducted lemur research and taught in a local Malagasy school. Most recently, she returned in November 2017 to the western region of Menabe to explore, among others, Kirindy Forest (and other parts of the beleagured Menabe-Antimena Protected Area) and the spectacular Tsingy de Bemaraha National Park.
One of the world's rarest primates, Perrier's black sifaka, at Andrafiamena-Andavakoera. Both the lemur and its transition forest home have been seen by very few westerners. We'll help you achieve this.
Because we know Madagascar inside out, we'll help you explore far more than just the popular highlights
Our Madagascar team will ensure that you are in the most capable hands during your travels around the country. Nivo's talented team of guides is added to by a network of contacts in Madagascar, including key personnel of a variety of NGOs. They keep our finger on the pulse, enabling us to monitor existing locations in our travel portfolio and to identify interesting new places to visit and exciting things to do! By travelling with Rainbow Tours, you can be sure that you're travelling with a tour operator at the forefront of travel within Madagascar, as we work to ensure we're always the first to explore remote regions and newly-opened sites.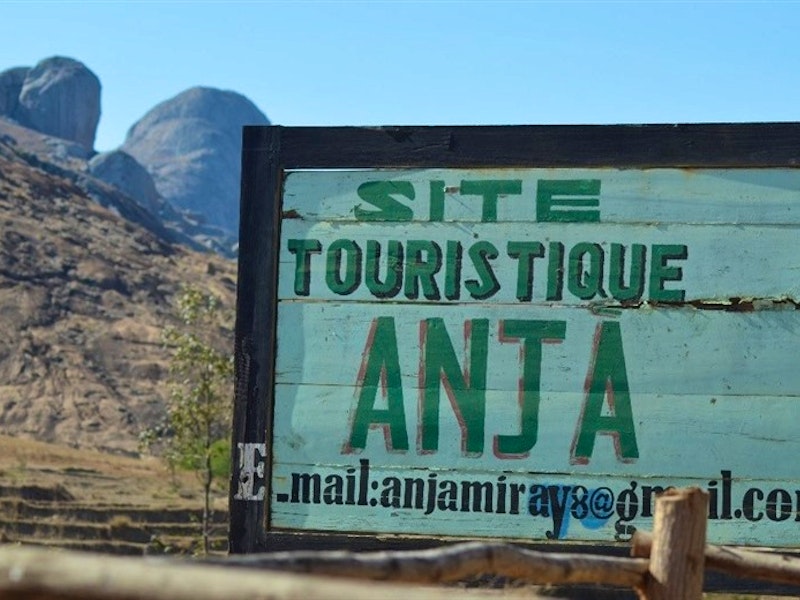 Responsible travel and community initiatives are at the heart of our tours
Supporting initiatives managed by permanently resident communities is especially important to us, in keeping with Rainbow Tours' core responsible travel ethos. In this regard, Africa & Madagascar specialist Craig Kaufman – whose career includes four years of managing eco-lodges in Uganda – completed an in-depth, exploratory round-trip of the country.
Among the community-managed sites which we support that Craig visited was Anja Parc; the Analamazaotra rainforest concession managed by NGO Association Mitsinjo at Andasibe-Mantadia National Park and the Reniala Centre in the Ifaty Spiny Bush.
WIth Rainbow, you can travel safe in the knowledge that your trip to Madagascar is making a genuine contribution to the country: for every guest travelling with us to the country, a donation is made to our favourite charity, Money for Madagascar, the patrons of which include Hilary Bradt and Dr Lee Durrell. You can read more about their sterling in-country work by reading Helen's article on responsible visits to Madagascar, here.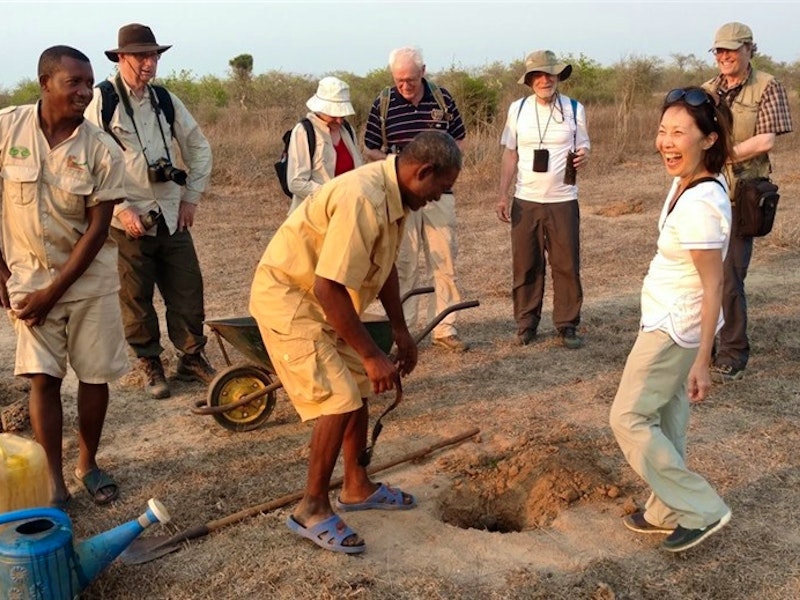 Aside from the Akany Avoko centres, Money for Madagascar also supports the reforestation programme of the NGO Association Mitsinjo at Andasibe-Mantadia National Park. If you're interested in taking a hands-on approach to having a positive impact on the country, we encourage our clients to visit the tree nursery there as well as at other habitat restoration programmes, such as the small initiative by NGO Fanamby, near the Alley of Giant Baobabs in the Menabe region.
Click here to find out more about our Responsible Travel in Madagascar initiatives.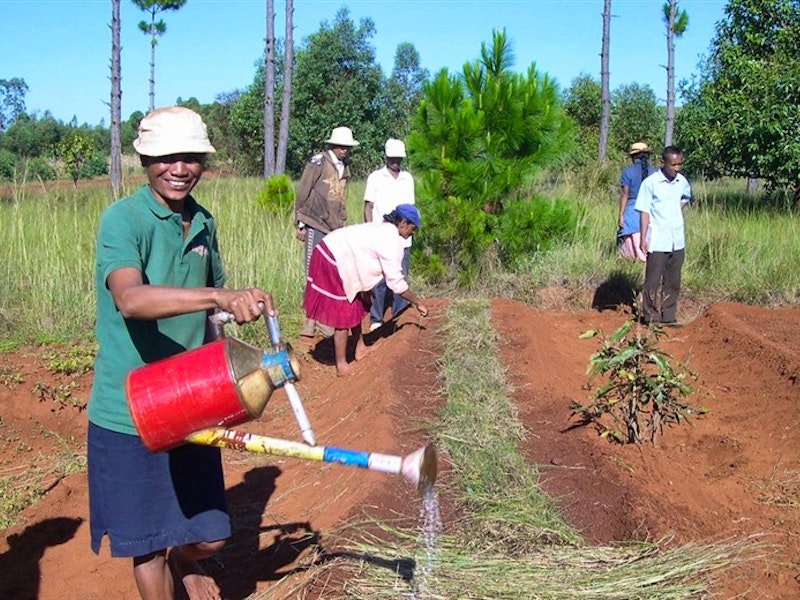 We combine incredible travel experiences with opportunities to learn and make memories
As a team, our ultimate goal is to give our guests the chance not just to learn about an incredibly unusual and compellingly 'unique' country, but to have a great time in the process! Enjoy an incredible variety of unforgettable landscapes; a plethora of rare wildlife and get to know the intriguing culture of the world's sole Afro-Asian nation with us.