3 Amazing ways to experience Antarctica
"Antarctica has this mythic weight. It resides in the collective unconscious of so many people, and it makes this huge impact, just like outer space. It's like going to the moon." – Jon Krakauer
When pre-eminent non-fiction writer Jon Krakauer penned the above passage, we think he had it right. Antarctica is immense and mysterious and difficult for many of us to comprehend, so far is it outside of our usual experiences.
Even in our current age of rapid mass-travel, instantaneous communication and of having all the information we could ever want at our fingertips, Antarctica lurks as an icy behemoth at the edges of our imaginations.
Antarctica, the continent at the end of the world.
Antarctica, the last true wilderness.
At Rainbow, we haven't met a wilderness we didn't want to explore or an adventure we didn't want to commit to, so of course Antarctica has been one of our favourite places to take tours for years.
We've collected together our three favourite ways to journey to this wonderful, pristine continent. All will get you up close and personal with Antarctica's wilds and wildlife—and they're all easier than going to the moon!
Read on to find out our top three ways to experience Antarctica.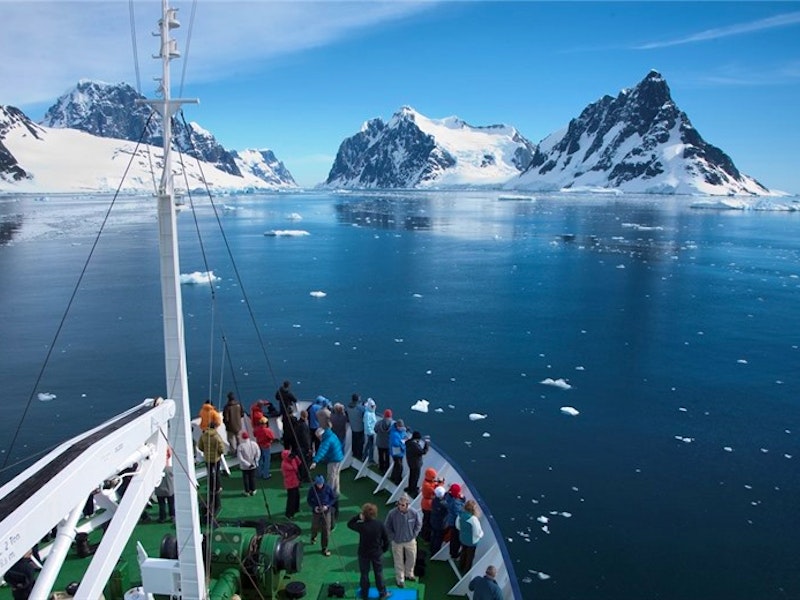 1. Board an expedition vessel alongside Antarctic experts and learn as you glide through the icy waters
Small, ice-strengthened expedition vessels are a magical way to explore Antarctica's coasts. From the decks of ships like the Akademik Ioffe and the G Expedition, you can watch Antarctica's snowy shores drift on by, pass icebergs and fabulous natural ice sculptures, and of course catch sight of some of Antarctica's most famous inhabitants like penguins, Orca and elephant seals.
On-board vessels like the ones above, or perhaps the M/V Plancius or the Polar Pioneer, you can choose to listen to the experts who have joined you on the voyage. Vastly knowledgeable about their subjects, these men and women can share little-known facts about the wildlife, history and geology of the Antarctic and its waters.
It's not just the decks you can watch from, either. The vessels our tours use boast sea view windows, so travellers can relax in a cosy bed and watch the shoreline slip past, or perhaps tuck up on a sofa in a common area and watch strange ice formations drift past through panoramic windows.
We think this is a wonderful way to experience Antarctica, watching the dramatic shoreline go by as you stay tucked up warm inside.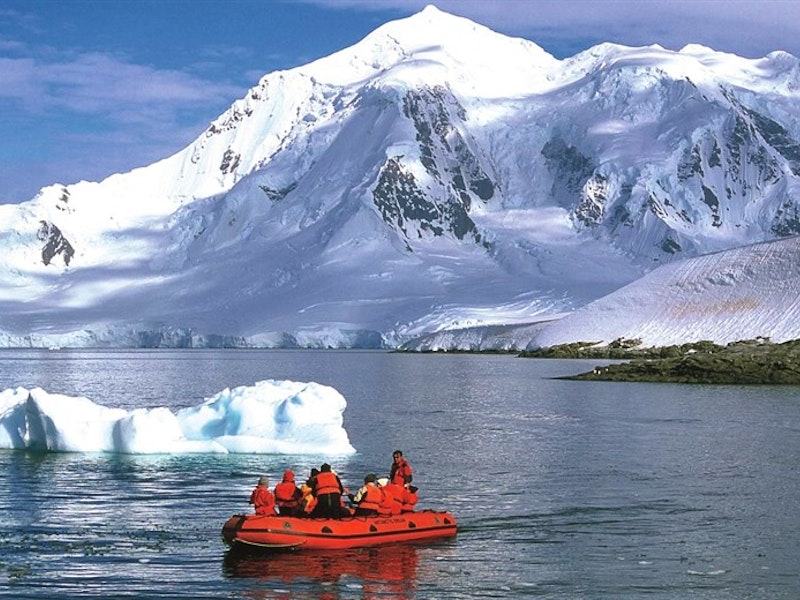 2. Take a Zodiac boat onto the shore and get even more up close and personal
From vessels like those we mentioned above, or the other boats our tours use such as the Sea Spirit or the Silver Explorer, it's easy to load up into a small Zodiac 'rigid inflatable boat' (or RIB) and visit some of the most scenic bays and channels of Antarctica.
Sights like picturesque Neko Bay, sheltered Paradise Harbour, and the majestic Neumayer Channel will steal your breath with their beauty as you bob serenely in the water.
Heading out in a small boat can also get closer to seal wallows, penguin rookeries, bird colonies and whale feeding areas than you could on a larger vessel.
From a RIB, you can even stop on land and get out to explore. Active scientific bases such as Poland's Marctowski or Ukrain's Verdnadskiy are definitely worth seeing if sea conditions make it possible, as are historic bases like the UK's Port Lockroy or Wordie House.
Going out in a small boat really can be such a thrill. You can travel to locations where Gentoo Penguins abound. You might also come across Weddell, Crabeater and Elephant Seals who have hauled themselves onto the shore to rest, along with predatory Leopard Seals and the aggressive Antarctic Fur Seal. You might see Humpback whales diving, or catch Orca hunting in pods.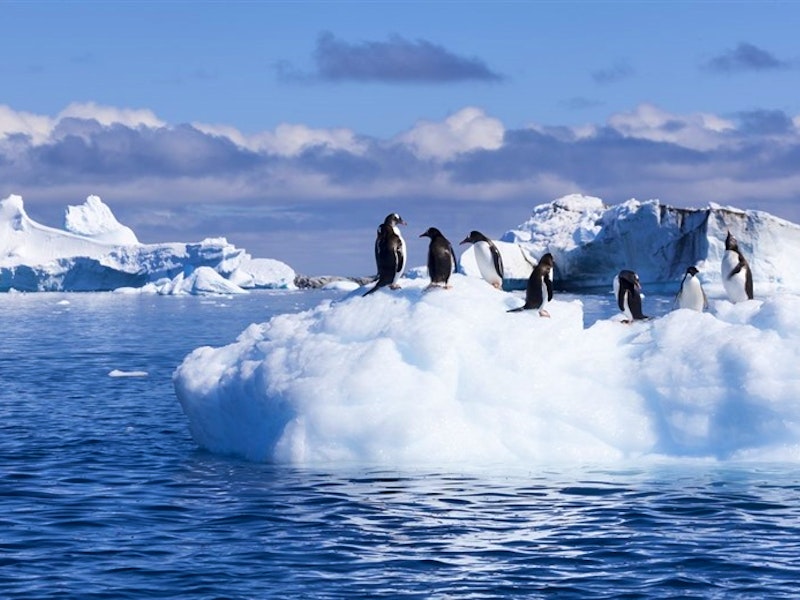 3. Drink in the true vastness of this white wilderness by air
The South Shetland Islands are just off the north coast of the main Antarctic landmass. You can take a two hour flight from Punta Arenas in Chile to King George Island in the archipelago and soak in the sight of the snow and ice spread out beneath you with the frigid waves lapping at its shores.
This is a great way to avoid crossing the infamous Drake Passage. You can meet up with the ice-strengthened expedition vessels the Hebridean Sky or the M/V Ocean Nova to connect with your cruise without having to face the rough conditions of the trip by water from South America.
Arriving in Antarctica by air gives you a unique perspective on the world's most inhospitable continent, with its true emptiness really appreciable as you soar above the icy ocean.